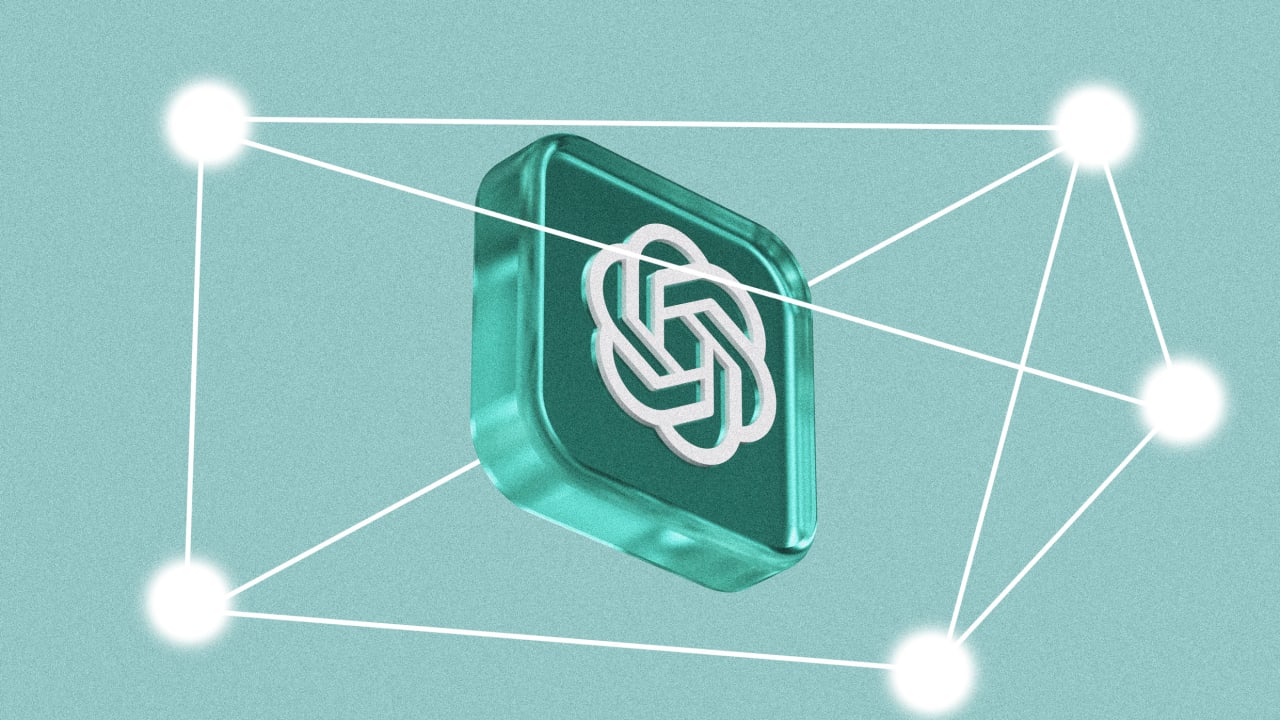 This article is republished with permission from Wonder Tools, a newsletter that helps you discover the most useful sites and apps. Subscribe here.
In May, more than 1.8 billion people used ChatGPT, an AI chatbot that generates human-like text. ChatGPT has recently activated new plugins. Each is linked to an online service, allowing you to plan trips, create diagrams, find contacts, and more. Read on to learn how to get the most out of ChatGPT plugins, along with some caveats.
How to Get Started with ChatGPT Plugins
ChatGPT is free, but to use its library of 628+ plugins, you need a $20 ChatGPT Plus monthly subscription. If you're new to AI or looking for free options, check out Seven Ways to Use ChatGPT or other articles I've written to get the most out of AI.
Once you've paid for a subscription, select "beta features" in your account settings and activate the plugins. You can have up to 3 active plugins in any thread. To add plugins, start a new thread and select the GPT-4 option. Then click on "select plugins" and choose the ones you want.
Create a new thread for each new group of plugins you want to try. Your chats are visible in the left navigation of the ChatGPT interface. You can return to any thread to continue the dialogue.
Examples: I started a thread using the Kayak, Expedia and OpenTable plugins while planning an upcoming trip. Then I created a new thread for creating charts and diagrams and activated the Whimsical and Daigr.am plugins (yes, it's spelled weird). I may come back to any of these threads later and continue to create additional threads with other plugins.
Below, I present six plugins to try:
1. Plan your trip with Kayak
ChatGPT's Kayak plugin lets you understand travel plans through iterative dialogue. Share the travel dates you have in mind, including any flexibility. Then ask natural language questions about flights, hotels, and rental cars.
Rather than starting a search from scratch every time like you would on the web, with a ChatGPT dialog, you can iterate on your travel ideas, adjust dates as you go, try different questions, and chat for find a route.
Kayak provides links so you can click through to their site to book your trip.
Ask for the cheapest dates to book a flight from your city to your ideal destination, or family hotels with swimming pools and free breakfasts. More Kayak plugin request examples.
Alternatives: I like to use the Expedia plugin to search for travel activities, like walking tours. Kayaking can't do that. And OpenTable has a useful plugin for choosing a restaurant that meets your criteria. Like Kayak, Expedia and OpenTable include links in the chat dialog so you can click through to make reservations.
2. Create a diagram with Whimsical
Open ChatGPT with the Whimsical plugin installed and describe a process or diagram. Whimsical will generate a visual flowchart or mind map of whatever you describe. He will make you an organization chart if you tell him who you work with. Or it will give you a visual overview of any sequence of steps.
Advice: Combine the capabilities of ChatGPT and Whimsical by having ChatGPT explain and map a process. You will end up with a clear explanation and a visual that you can modify. Here is an example of a diagram I generated by asking ChatGPT how a journalism story develops.
Alternate: Daigr.am's plugin allows you to create charts by pasting data. Here is an example dialog where I pasted ChatGPT growth data to create this graph.
3. Connect your apps with Zapier
Zapier lets you link multiple services together. You can give it permission to connect to your accounts to automate menial tasks. After activating Zapier's ChatGPT plugin, you can ask ChatGPT to generate a draft message in Gmail or Slack, add something to a Google spreadsheet, or update one of your Notion tables . Zapier only works with what you give it permission to access. Here's how it works.
4. Explore your contacts with Clay
I wrote about Clay last year as a tool for managing contacts and staying in touch with the people you care about. You can now combine ChatGPT with Clay to query your contact collection for those in a particular area in a city you're visiting, then compose a personalized email for each. Note: You will need a Clay account to use this plugin.
5. Find podcasts with Listen Notes
Find podcast episodes that mention you or any other person or topic, or find popular podcasts in any language or region. You'll get clickable links to relevant episodes, along with full transcripts.
6. Research Substack with Substack AI
Query content from your own newsletter or from other Substacks. Get a list of newsletters that cover a particular topic or get summaries of recent posts. To generate constructive self-criticism, I asked the plugin what a reviewer would say that I left out in my recent post. I also asked him about the length of other technical newsletters.
Other Notable Plugins
Bookworm: Find books you might like based on the ones you enjoyed
Likewise: Find movies or TV shows that match your preferences
Perfect prompt: Improving a vague prompt to give a more helpful answer
Warnings
No mobile: Plugins are not yet working in the ChatGPT mobile app.
quirks: The plugins sometimes have failures. OpenTable, for example, suggested a restaurant that was closed in the morning when I asked for breakfast seats. Expedia listed bus tours when I asked for walking tours. Most of the time both plugins worked fine.
Cost: If you're just using ChatGPT to help you summarize text, generate email drafts, or brainstorm ideas, the $20 ChatGPT subscription might not be worth it. It's especially useful for those who use plugins to save hours on menial or repetitive tasks, or for those who simply enjoy exploring new technologies.
Beta: Like other developing services, the plugin library changes daily, with little official guidance on how to get the most out of each offering.
Privacy: It's unclear how plugin makers store or use your query data, so be careful with the private information you submit. You can clear your ChatGPT history, but plugin makers cannot delete the data they have collected.
---
This article is republished with permission from Wonder Tools, a newsletter that helps you discover the most useful sites and apps. Subscribe here.