A mum is campaigning for better security checks after a holiday in Skegness turned into a nightmare when her two-year-old daughter died in a caravan fire.
Natasha Broadley lost her baby girl, Louisiana Brooke-Dolan, to the Sealands Caravan Park fire, lincolnshire in August 2021.
The trailer had no smoke detectors and its boiler certificate had expired five months ago.
Now she is leading the fight in Westminster as part of her campaign to strengthen caravan safety laws.
While an investigation found the fire started in a closet where the boiler was kept, no one has been prosecuted for Louisiana's death, and no one has been held accountable.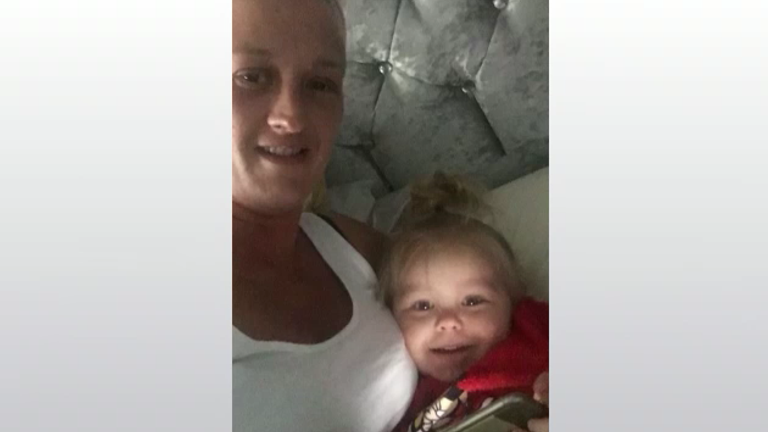 Ms Broadley, from Newark, Nottinghamshire, was left 'really angry' after the ordeal and said: 'It's crazy that the legislation isn't already in place.
"If I had known that our caravan had no smoke detectors and the boiler was not maintained, I would not have stayed there."
The 35-year-old mother, who now has three children, noticed something wrong with the boiler when she arrived at the caravan. There was no hot water and the family could not take a shower.
Someone finally came to fix the breakdown after a few days, and that evening Ms Broadley and her other daughter, 11, went to shower together.
Louisiana was curled up on the couch playing with her mother's phone. It was the last time Mrs Broadley saw her toddler.
Learn more:
Man convicted of sexually assaulting and murdering teenage sister
Woman falls from mall balcony, injures pensioner
A choice 'that will haunt me for the rest of my days'
In the shower, the mother began to smell smoke.
She said: "The moment I came out of the bathroom there was thick powdery smoke and we couldn't see anything.
"I managed to get three of my kids out, but couldn't find Louisiana. It was dark and all I could do was grope around the trailer trying to find her, but she wasn't where I left her.
"I couldn't breathe, I couldn't see and I could hear my children screaming hysterically for me outside the caravan and at that moment I had to make a choice.
"It's the one that will haunt me for the rest of my days.
"I died there. I died looking at my children…I couldn't look at them."
Mrs Broadley and her other children managed to get to safety, but Louisiana perished in the fire.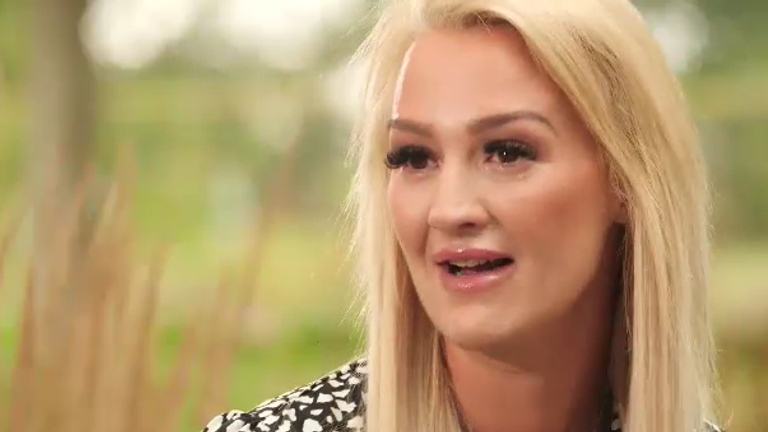 She said she felt "sick" and had a "panic attack" after Lousiana's autopsy report was read to her, and a police officer also informed her that her daughter's body had been removed from the trailer "in bits".
The caravan had burned into "a shell" in seven minutes.
The mum said: "If I was in there for 20 more seconds the police said I wouldn't have come out with my [other] daughter."
"I just want her to change"
Ms Broadley recalled her last day as a family of five, taking Louisiana to the fair as she enjoyed ice cream and donuts.
She said she wanted her toddler's death to "change".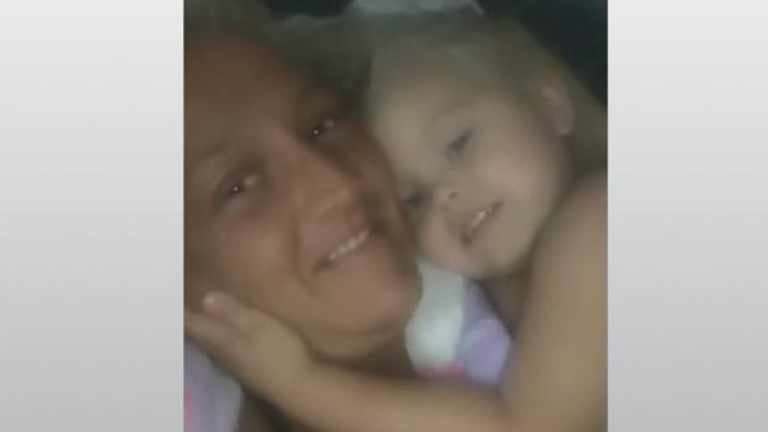 "I don't want families to cancel vacations because that's what we live for — to take the kids," she said.
Natasha is determined to change the law on smoke detectors and boiler safety certificates in caravans, despite the court's verdict saying they could not determine for certain what caused the fire.
She met Newark MP Robert Jenrick to introduce mandatory 12-month fuel checks in vehicles.
Mr Jenrick said: "The law is clear that if you hire a caravan or any type of holiday home you must follow basic fire safety procedures, which includes a working fire alarm, this also includes a gas safety certificate.
"We want to make sure this doesn't happen again… which is why Chris Philp, the Fire Minister, has agreed to support our campaign to ensure that all these caravan and cottage owners do their homework, check their smoke detectors, check their gas safety certificates as they are legally required to do, and if we can guarantee that happens we should hopefully prevent such tragedies from happening again in the future."