NEW YORK (AP) — Time is running out. As the deadline for a new contract nears, a potential UPS strike seems closer than ever.
Negotiations broke down earlier this month and unionized workers held rallies and practice pickets across the country. The Teamsters, which make up more than half of the company's workforce, will resume talks with UPS on Tuesday.
This leaves less than a week to reach an agreement before the current contract expires at the end of the day on Monday July 31. The union has authorized a strike and Sean M. O'Brien, a fiery leader elected last year to lead the union, has vowed to do so if their demands are not met.
"We are sending a message. . . all 340,000 of our members are united and ready to fight," O'Brien told The Associated Press during a practice picket Friday in Atlanta, where UPS is based.
Unionized UPS workers are still outraged by a contract they say was forced upon them in 2018 and say the company is delivering millions more packages every day than just five years ago. The Teamsters are demanding better wages, especially for part-time employees, and better working conditions.
UPS has maintained that it already offers "industry-leading pay and benefits," but says it is open to increasing that compensation. In a Friday update, the company said it aims "to quickly finalize a fair deal that provides certainty for our customers, employees and businesses across the country."
If negotiations fail, deliveries that Americans have relied on, especially since the pandemic began in 2020, could be significantly disrupted. Such a standoff hasn't been seen since 1997, long before the delivery of everyday items from dog food to prescription drugs became the norm, when a walkout by 185,000 workers crippled UPS. Here's what you need to know.
WHAT DO TEAMSTERS REQUIRE?
Much of the union's demands boil down to better wages and working conditions.
UPS's annual profits over the past two years are nearly three times what they were before the pandemic. The company returned about $8.6 billion to shareholders through dividends and share buybacks in 2022, and plans another $8.4 billion for shareholders this year.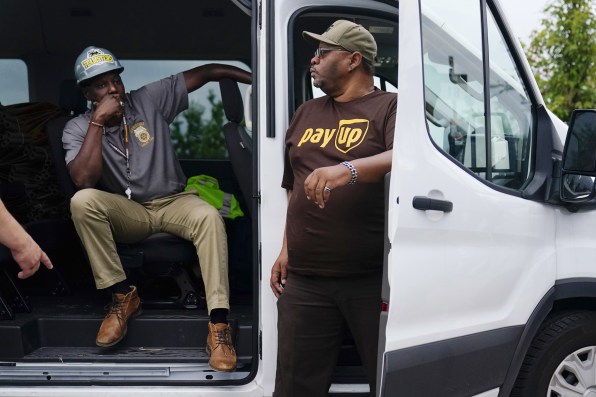 The Teamsters say UPS frontline workers deserve a piece of this windfall. A sticking point in the negotiations has been wage increases for part-time workers, who earn at least $16.20 an hour.
"People want their parcels from yesterday with the emergence of e-commerce. So it's a very demanding job," O'Brien said, pushing back on salary statistics shared by UPS. "Not everyone realizes what it takes to get these packages onto the truck. And many of our part-time employees. . . working for starvation wages.
In addition to addressing part-time pay, the union wants to eliminate a contractual provision that created two separate hierarchies of workers with different pay scales, hours and benefits. Driver safety, particularly the lack of air conditioning in delivery trucks, is also at stake.
DID UPS ACCEPT ANY REQUESTS?
Before contract talks collapsed on July 5, with both sides blaming each other for walking away from the negotiating table, tentative agreements were reached on several issues, including installing air conditioning in more trucks. UPS said it would add air conditioning to small U.S. delivery vehicles purchased after Jan. 1, 2024. Existing vehicles would not get this upgrade, but the union said they would get other additions like fans and air vents.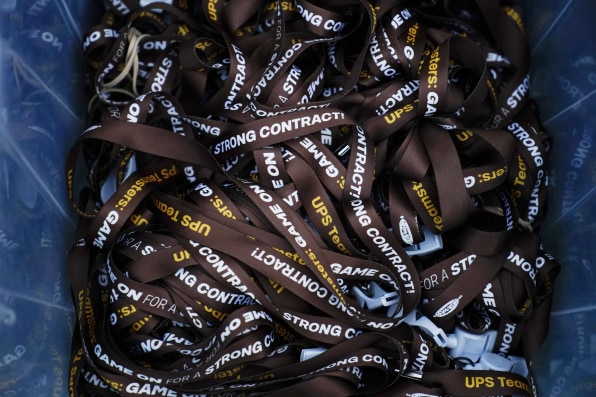 The union also said it has reached tentative agreements to establish Martin Luther King Jr. Day as a full holiday for the first time, end unwanted overtime on drivers' days off, and get rid of the two-tier pay system for drivers who work weekends and earn less money.
CAN A STRIKE BE AVOIDED? CAN THE GOVERNMENT INTERVENE?
The strike can be averted if UPS and the Teamsters agree to a new contract by the July 31 deadline. There is also a possibility of government intervention.
O'Brien said Sunday he had repeatedly asked the White House not to intervene if workers ended up going on strike. Last year, President Joe Biden intervened to avert a railroad strike to avoid disrupting the country's supply chain, and workers had to accept a deal that was not widely supported by union members.
WHAT IMPACT WOULD A STRIKE HAVE?
The 24 million packages shipped by UPS on average per day represent about a quarter of the total package volume in the United States, according to global shipping and logistics company Pitney Bowes. As UPS puts it, that equates to about 6% of the country's gross domestic product.
Higher prices and long wait times are almost certain if there is a dead end. A strike also threatens to prolong lingering supply chain issues.
"Something has to give," Thomas Goldsby, chair of logistics for the University of Tennessee's supply chain management department, told The Associated Press. "The python can't swallow the alligator, and we'll all feel it."
UPS said this month it would temporarily begin training non-union workers in the United States to respond to strikes.
Beyond the shipping and supply implications, a labor victory at UPS could have significance for organized labor across all industries. The UPS contract talks come amid other major labor campaigns at Apple, Starbucks, Trader Joe's and other companies, as well as the current writers' and actors' strikes seen in Hollywood.