In the late 1970s, Bo Goldman was researching a script about Melvin Dummar, the lowly Utah factory worker, gas station owner and former "milkman of the month" who was named a $156 million beneficiary. dollars in a will supposedly written by Howard Hughes but later successfully challenged in court. Slowly, an awareness imposed itself on the screenwriter: "This man is a failure like me."
It seemed an unusual conclusion to reach. After all, Goldman had written the book and lyrics to a Broadway musical, First Impressions, based on Pride and Prejudice, before the age of 30, and had won his first Academy Award for Best Screenplay (shared with Lawrence Hauben ) for the adaptation of One Flew Over the Cuckoo's Nest. (1975), Ken Kesey's novel set in a mental institution, when he was 45 years old.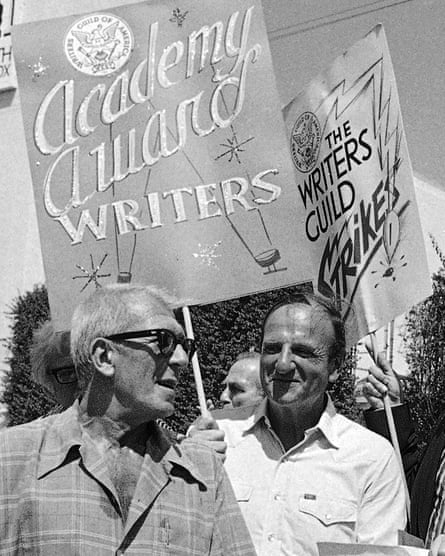 A second Oscar came later for Melvin and Howard (1980), his humane and warmly funny screenplay about Dummar, lovingly directed by Jonathan Demme.
But Goldman, who died at the age of 90, was haunted at the time by his inability to sell one of his first screenplays, Shoot the Moon, or follow up on its Broadway debut in 1959, and by the years he spent in poverty and debt, struggling to support his wife and six children. "I can't tell you what that does to a man," he said in 1982. "You feel bad. I respected my wife so much, but I felt bad about myself.
Hollywood was impressed with Shoot the Moon, the story of a brutal marital breakdown he wrote in the early 1970s, but nobody wanted to do it. The writing was strong enough to earn him an $8,000 commission from director Miloš Forman to rewrite Hauben's screenplay for One Flew Over the Cuckoo's Nest. One of Goldman's early suggestions—that iconoclastic patient McMurphy, played by Jack Nicholson, should kiss his hospital admitting officers—helped him win the job.
He also scripted Bette Midler's vehicle The Rose (1979), based on the life of Janis Joplin, but turned down offers to write Kramer vs. Kramer and Ordinary People, both future Best Picture Oscar winners. because the plot looked too much like his unproduced film. script, which he always hoped would eventually be filmed.
It was finally the case. British filmmaker Alan Parker made Shoot the Moon in 1982, coaxing the powerful work of Albert Finney and Diane Keaton as a warring couple, and the touching, natural performances of the four children cast as their daughters.
The critical response was positive. Even Pauline Kael, not a fan of Parker, said she was "a bit afraid to say how well I think [the film] is" and praised the "theatrical richness" of the screenplay. Goldman was nevertheless disappointed by its failure at the box office.
After his third Oscar nomination, for Parfum de femme (1992), he said, "I'm always surprised when something good happens to me." This film starred Al Pacino as a blind, cantankerous ex-army officer who comes loose when assigned to a prep school student (Chris O'Donnell) as his weekend companion. end of Thanksgiving.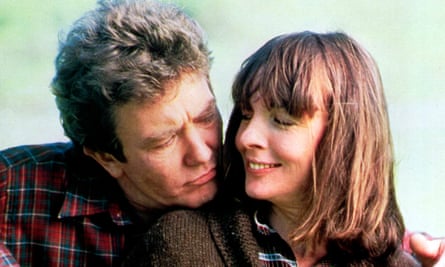 Goldman based the character of Pacino on a combination of his father, one of his brothers, and a sergeant under whom he had served. Pacino won an Oscar; on this occasion, the writer did not.
He was born Robert Spencer Goldman in New York. It was at Princeton that he changed his name to "Bo"; the college newspaper, The Daily Princetonian, misprinted her signature, and she remained.
His mother was Lillian Levy, a millinery model, his father, Julian Goodman, a Broadway producer and owner of a chain of more than 70 department stores, who went into receivership during the Depression shortly before the birth of Bo. This dramatic fall informed and even overshadowed the rest of Bo's life, with its sometimes incongruous juxtapositions. He grew up, for example, in a spacious, rent-controlled apartment on Park Avenue, but the family was generally penniless. His father leafed through albums of his glory days, even visiting the Chantilly stables every year where he kept his award-winning racehorses.
Although this precarious economic situation was known to Bo throughout his youth, it was not until much later that he discovered that his father had another distant family and that his parents had never married.
He was educated at Dalton School and Phillips Exeter Academy before Princeton. There he wrote the lyrics for the middle school Triangle Show and developed an enthusiasm for writing for the stage. He was in the U.S. military for several years, then made inroads into the television industry, starting in the CBS post room before moving into script editing and show production. such as Playhouse 90.
Although First Impressions, which starred Farley Granger, was poorly received, he spent most of the 1960s writing a Civil War musical, Hurray Boys, Hurrah, which never been staged. He picked up odds and ends on television, but was tormented by thoughts of his father's ignominies and bruised by his own. "The only thing that kept me going was my wife and kids who never cared about my success or lack thereof," he said. "They only cared because it hurt me."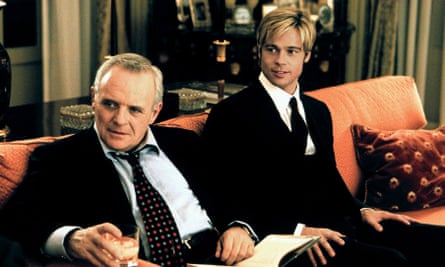 Around the time Shoot the Moon was released, his wife, Mab (née Ashforth), whom he had met at Princeton and married in 1954, and who supported the family financially through endeavors such as his fish shop and his bakery, Loaves and Fishes, reflected on the disparity between bad times and good times: "People looked down on us so much…it's remarkable how success has turned us into acceptable people.
Goldman became a sought-after screenwriter, working without credit on Forman's Ragtime (1981), Demme's Swing Shift, the coming-of-age comedy The Flamingo Kid (both 1984), Warren Beatty's Dick Tracy (1990) and the Arthurian adventure First Knight. (1995).
Credited screenplays include Little Nikita (1988), a spy thriller starring River Phoenix and Sidney Poitier, and Meet Joe Black (1998), starring Brad Pitt as the pretty personification of death. Goldman also shared a story credit with Beatty on the period comedy-drama Rules Don't Apply (2016). It was another Howard Hughes-related project, with Beatty playing the reclusive billionaire.
Although Goldman has come close on several occasions, his enduring dream of achieving has never materialized. "I consider myself a filmmaker," he said. "I'm a writer only because that's what they pay me for."
Mab passed away in 2017. He is survived by five of his children, Mia, Amy, Diana, Serena and Justin. A sixth child, Jesse, died in 1981.