AGnes Varda, at least in her later years, didn't care much about being taken seriously. For decades, the filmmaker and artist has been highly respected as a pioneering feminist voice in French cinema and as the "godmother of new wave– Nouvelle Vague – his work ahead of Jean-Luc Godard, François Truffaut and others on the big screen by several years. But she was also somewhat shunned, eclipsed by her male peers, and it took until this century for her to be truly revered: last year, her 1962 classic Cleo from 5 to 7 was ranked No. 14 in the Sight and sound biggest movie poll.
But the moment she began to be deified, Varda was prone to getting laid. She would appear on her movie posters and DVD boxes in cartoon form as an interrogative, plump Mrs. Pepperpot figure; she even appeared at the Venice Biennale disguised as a potato. This latter appearance, she once said, was due to her fondness for the circus as a child. "I thought I should do something to get some attention."
The clownish side of Varda, who died in 2019 at the age of 90, helped endear her to a new international audience, as did her double self-reinvention this century: first as a digital documentarian with her revolutionary work. The Gleaners and me (2000), and then with his extraordinary late blossoming as an installation artist. Its facilities included patatutopia, a daydream about tubers at the 2003 Venice Biennale (hence the potato costume); and a remarkable homage to his beloved island of Noirmoutier in western France (mixed media: photos, video, beach balls, a hut made entirely from celluloid strips from one of his films).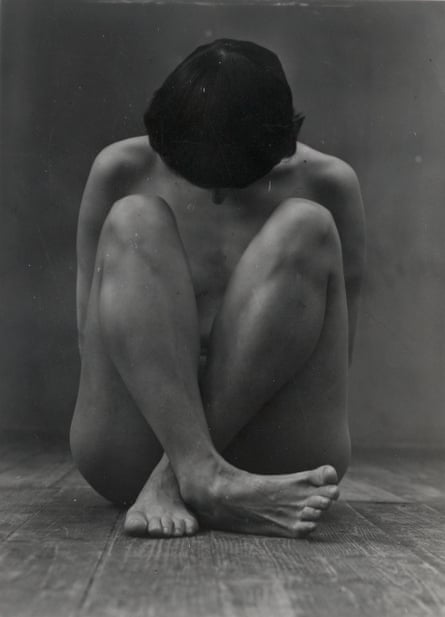 What we often forget is that Varda, before turning to cinema, had already developed his own vision as a photographer. This year, his black and white work from the early 1950s is celebrated by the French photography festival Les Rencontres d'Arles with the exhibition La Pointe Courte, de la photographie au film. The show (and accompanying book) consists of footage shot by Varda in La Pointe Courte, a neighborhood in the Mediterranean town of Sète, where she lived as a teenager. Varda returned to the area – then an impoverished fishing community – to shoot in preparation for her first feature film, Short Pointwhich she shot in 1954, a daring formal experiment alternating documentary images and a fictional love story.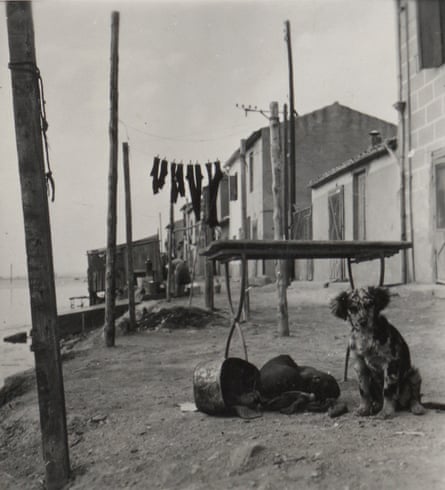 Containing many never-before-seen photos, the show was produced in collaboration with the filmmaker's children, Rosalie Varda – who runs the family production company Ciné-Tamaris – and actor-director Mathieu Demy. Since the death of their mother, Rosalie has undertaken to inventory the vast archive of negatives of Agnès. "We organize, we discover, we keep finding new things," she says. The photos of Sète are particularly revealing, as they show Agnès planning her transition from still to moving image. "When she decided to do Short Point", says Rosalie, " she really worked on the photos – it was more than a report, it was about the preparation of the film. When she arrived on set, she had no problem knowing where to put the camera.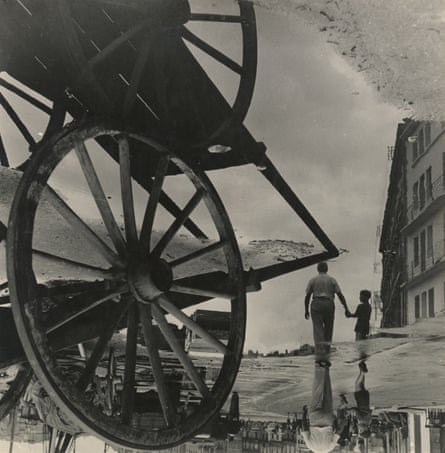 Having moved from Sète to Paris in the late 1940s to study photography and art history, the Belgian Varda quickly established herself as a professional photographer, taking portraits, working for magazines and documenting the festival of Avignon and the National Popular Theatre. "That's how she made her living, until the 1960s," says Rosalie. Agnès's first theatrical photos, featuring stars such as Jeanne Moreau and Gérard Philippe, have long been reproduced in published theater texts: in France, says Rosalie: "All the schoolchildren had textbooks with his photos – all the classics of Racine, Molière, Corneille. Everyone grew up seeing his photos.
Photos of Varda's La Pointe Courte, taken on his Rolleiflex, include a certain amount of folkloric spectacle – notably the gondolier-like figures taking part in the traditional nautical jousting of Sète, in which participants try to push their opponents out of the boats with long poles. But it also explores the worldly reality of post-war Sète: children crammed into cramped rooms, dogs and laundry drying on the seafront, as well as familiar objects (barrels, stacked logs, carved wood) transformed into quasi – bizarre abstractions in the surrealist tradition.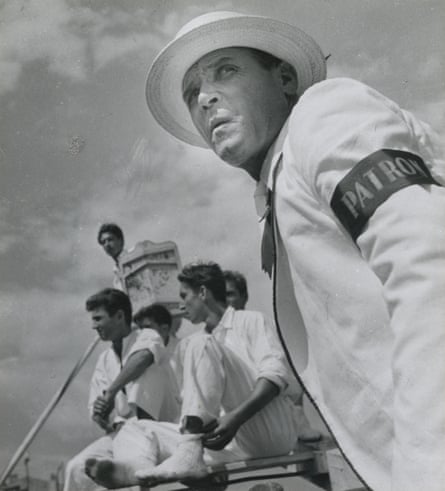 Published alongside the Short Point the book is a separate photo book, Expo54. It reproduces an exhibition of Varda's work that she organized in June 1954 at her home in rue Daguerre in the 14th south of Paris.e borough, inviting friends and neighbours, including the photographer Brassaï and the artists Alexander Calder and Hans Hartung.
Expo54 features more children, including a bizarre masked trio, as well as Varda's friends: Calder is seen having fun in a bowler hat and sitting solemnly alongside his wife and daughters. There is also a remarkable set of ruthlessly factual self-portraits with Varda smiling warily in a sentient-looking sweater and skirt, or nude, sometimes taken from behind, her head bowed so as to turn her torso into pure sculpture. Even then, she sported the pudding bowl cut that would be a trademark until old age, when she wore it in aubergine and silver in a style she called "punk granny(punk grandma).
Varda moved to rue Daguerre – aptly named after the 19eLouis Daguerre, pioneer of photography of the last century – in 1951 and would live and work there for seven decades, during part of this period with her late husband, Jacques Demy, the director of Umbrellas of Cherbourg. THE neighborhood had changed drastically by the time I went to interview Varda there in 2009. Photos from 1954 show the soot-covered and distressed walls of a dilapidated post-war town, but half a century later the Varda's house vividly evoked the bohemian oasis it was to become during the cultural era of Paris. boom of the 1950s and 1960s. The courtyard looked like Varda's private beach, adorned with plants and decorated in shades of purple and violet – very different from the severe site she remembered moving into, with no heating or bathroom . By the time she and Demy had become star authors, the place was better equipped for entertaining, but at that time Varda was not photographing their guests: a lingering regret, she told me, was that she had never taken pictures of Doors singer Jim. Morrison, who would come to dinner.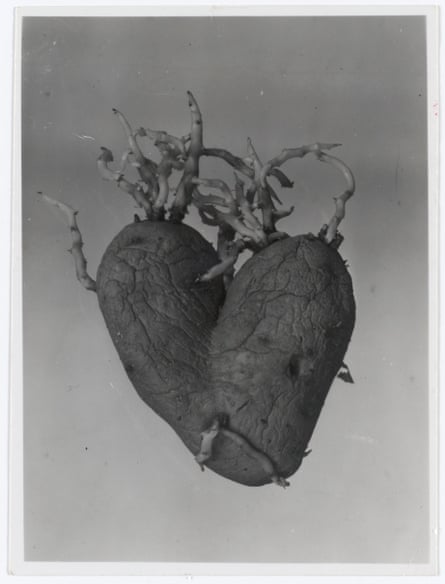 Rue Daguerre became Varda's base for an eclectic, globe-trotting career, taking on prominent feminist fiction (One sings, the other doesn't, Vagabond); numerous documentaries, including studies of the Black Panthers and Los Angeles murals; hybrid works such as Jacquot of Nantes, an imaginative recreation of Demy's childhood; and photographic studies of China in 1957 and Cuba in 1962.
Varda found renewed attention in this century, thanks in part to films such as her playful and touching autobiography. Agnès Beaches (2008), in part because of his mischievous newfound pleasure in self-promotion. But photography always remained a common thread – at the end of her life, she became enthusiastic about becoming an Instagrammer. And somehow, the stills continue to fuel his films. An example is an enigmatic photo of Expo54 showing a dead goat, a child and a naked man on the beach; it would inspire his 1982 film Ulyssesin which Varda thought about the meaning of the picture, and she thought about it again in The beaches of Agnes. "It was a way of showing how a story can be born from a single still moment", explains Rosalie Varda of Ulysses. "The shutter clicks – but before and after there's quite a story to tell."