Headteachers are likely to join teachers in striking in the new school year, according to the union representing them – a move that is likely to lead to many more school closures on strike days in England from September .
The National Association of Head Teachers (NAHT) told the Observer that although his strike ballot does not close until the end of July, he is "confident" that he will pass the threshold required to act, based on an internal poll.
Schools in England face further disruption this week, with teachers belonging to the National Education Union (NEU) going out again on Wednesday and Friday, and many schools closing fully or partially.
The NAHT said headteachers, struggling to cope with a shortage of teachers and support staff and the prospect of severe deficits next year, are "hurt and angry" that the Education Secretary Gillian Keegan has repeatedly accused striking teachers of failing to put the interests of children first.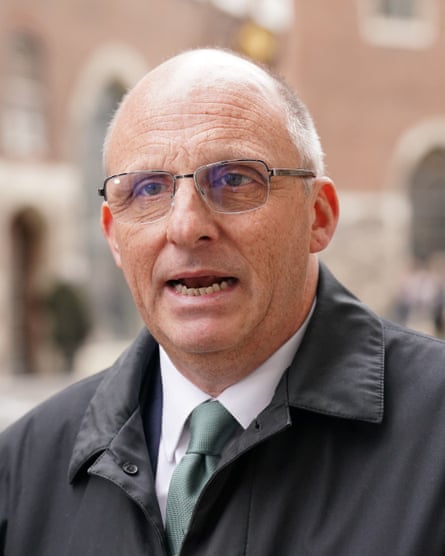 Paul Whiteman, General Secretary of the NAHT, said: "Leaders see through the shameful misdirection of this government as they attempt to win over the sympathy of the public. They embark on a political fight and explode the consequences for children.
Adding that all levels of the teaching profession are now 'united in their desperation', he said: 'School leaders need to be pushed far before they act, but they know they simply cannot keep their schools on the road."
Matt Jessop, headmaster of Crosthwaite Church of England Primary School in Cumbria, said: 'The strength of feeling is out of this world. There is not a single aspect of the education system that is not in crisis right now.
Jessop said her small rural school was struggling to give children the support they needed after 12 years of cuts to external public services, including support for mental health and special educational needs.
He added: 'Ministers who say there is enough money in the system to cover all our rising costs are lying between their teeth.
The schools' independent teacher review body has recommended teachers get a 6.5% pay rise, 2% more than the government's offer that teachers overwhelmingly rejected in April. But a senior Treasury minister confirmed last weekend that the government would be willing to block such recommendations.
Headteachers are furious that they are heading into summer vacation with no clear idea of ​​what their payroll – by far their biggest expense – will look like for next year. They warned that without additional funding they would reach the brink, with no choice but to cut staff and move to classes of up to 60 children.
Dan Hansen, headteacher at Hazel Community Primary School in one of Leicester's most deprived areas, said: 'How can I hire the support staff we need or get our children to swimming lessons that matter really for them if I could be hit with an unfunded £60,000 staff bill over the holidays? »
Hansen is not a union member but said he would join the NAHT to strike in September.
He told the Observer"I wrote to make parents understand that we support our striking teachers. I'm not afraid to tell them that education is underfunded and none of this is our fault.