Fyzal Boulifa and I arrive together at the offices of his film distributor, to the noisy welcome of a couple of French bulldogs. He stoically endures their enthusiasm while trusting in his beard that he is in fact terrified of dogs. It seems a fitting introduction to a director who spent more than a decade in the shadows, painstakingly learning how to make short films, before two of them burst into the sun with wins at the Cannes Film Festival.
It was immediately clear that he was something special. The Curse, her Bafta-nominated 2012 short, is a jewel-like fable of a young Moroccan woman who is persecuted by children who spot her dating a man outside a isolated colony in the desert. Rate Me (2015) portrays a teenage escort through 12 online user reviews.
The news that his feature debut was a social-realist story about two working-class Essex women sparked some bewilderment: what could a gay British Moroccan, who grew up in Leicester and at the time living in Paris, say of the disastrous frenzy between two destitute young mothers? A lot, it turned out, from the five-star reviews that welcomed Lynn + Lucy in 2020.
"Of course, for me, it was not surprising," says Boulifa, a 38-year-old man with a calm voice. "I grew up in a very white working-class neighborhood, so that kind of environment — that decadence — has always interested me. But, yeah, people were very surprised, and I think that says a lot about our times and how we think about identity.
Four years later, he returns with a second feature film, The damned don't cry, which brings the strands together, while offering something entirely itself: it is the beautifully filmed story of a mother and son whose life of misery in Morocco leads them both into a life of exploitation. For all that teenage Selim and his mother sleep together on one mattress like an old married couple, they are torn apart by shame. This is how her son was born, which made her an untouchable in their conservative community; Selim is what he must do to survive in a society torn apart by post-colonial hypocrisies.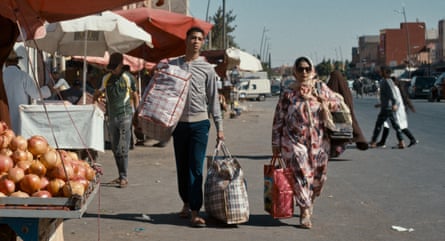 The idea came from observing a mother and son from her extended family in Morocco, says Boulifa. The mother had alienated her relatives by having a child out of wedlock; in the absence of a secure income, her son started working in a garage at the age of six or seven and gradually began to take on the role of husband. "Diagnosing social ill didn't interest me," he says, "but there was something poetic and very touching about the way the relationship was twisted: it was so full of love being expressed sometimes in the most violent way. This kind of push and pull really interested me.
Boulifa is close to his own mother, whose story of a youthful misadventure in her own conservative community inspired his short film The curse. "She didn't really go to school, she worked as a maid when she was 11 or 12, so she had a very different background to me, who was born in Leicester," he says. His parents emigrated to the UK at a time when it was possible to work as a carer without being qualified, he says. "And then they had an ice cream van, so they worked as nurses at night and sold ice cream during the day, which could be a very dark scenario." Because he has never seen them? "No, because it was very embarrassing as a child to have parents who were holding an ice cream truck.".
His interest in international cinema was sparked by watching late-night films on Channel 4 and by the videos his older brother brought home. At 17, he dropped out of school and left home to make his fortune in the capital, where he enrolled to study the subject at the London College of Communication. But he also took advantage of it after three months, because "it didn't seem serious. I was just not very happy in institutions in general".
Instead, he chose the do-it-yourself route, making short films "on a trial-and-error basis," at a time when development funding was aimed at regional and ethnic minority filmmakers. Only the last two are worth watching, he says. "It was really reckless. There was this element of, 'It's the only thing I can do. So it has to work. There's no choice. It gave me perseverance, just to continue, even if it is still very precarious in many respects.
He made a specialty of working with untrained actors, winning rave reviews for Roxanne Scrimshaw's directorial debut in Lynn + Lucyfollowed by the performances of unknown Moroccans Aicha Tebbae and Abdellah El Hajjouji, as mother and son in The damned don't crywhich are immensely moving without being sentimental.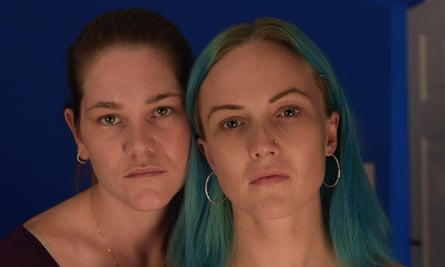 Boulifa borrowed the film's title from a 1950 crime drama starring his on-screen idol, Joan Crawford, as a mother who abandons her previous life after the death of her son. "She becomes a cigarette seller, then a saleswoman, then a wimp. There's that kind of dignity in his persistence and his refusal to get sentimental. I've always been attracted to these kinds of people. »
In his late twenties, he moved to Paris, in part because former colonial ties to France made it easy to secure funding to film in Morocco. "It is extremely striking that if you spend time in Morocco, people are second-class citizens in their own country," he says. "It's really quite incredible, coming from this colonial history. Rabat [the capital] has a large and powerful bourgeoisie which is very sophisticated and French in its culture and mannerisms. Of course there is a racial element to it, but I think it's more class related than anything, and the Morocco where my parents are from, and that I know, is working class.
Boulifa's concern for people who survive deprivation and oppression makes him a natural heir to one of his movie heroes, Alan Clarke. "When people say my first and second films are so different from each other, all I can say is that it says a lot about the times we live in, where we can't not really talking about class. I think actually there is an active suppression of people talking about it.
For a filmmaker working outside the European mainstream, he adds, this failure to recognize the importance of class is further complicated by condescending post-colonialism. "Films that succeed at festivals often pit traditionalism against freedom: the characters are shackled by the traditionalism of their own country and free themselves by adopting a Western style of individualism. The more the films are arthouse, the more it happens. I didn't want a very simple opposition between traditionalism, which usually means religion, and freedom.
Boulifa's mother, who has now moved to live with her sister in Cambridge, is a very devout Muslim. "She believes in the afterlife, in heaven and hell, and, you know, being judged." There is a strong gay story in the film. Has she seen him? No, he said, but she will, and he warned her about the sex scenes. "We completely disagree, but at the same time there's no doubting his love for a second."
His appreciation of these nuances of social accommodation is central to his originality as a filmmaker. "One of the things we find increasingly difficult in the Western world is being able to live with contradiction," he says. "We want things to be absolute: to accept is to bend to my convictions and speak my language. But coming from a Moroccan family, this idea is very foreign. I'm not hiding anything, and it can be a bit combative, but I think it's okay.
He recently returned to live alone in a flat in south London, where he spends his free time reading "too many books at the same time". He's currently making his way through Anna Karenina for the first time, but simultaneously sucking in ideas from philosopher René Girard ("his thoughts on group dynamics and sacrifice are fascinating") and sociologist Eva Illouz ("brilliant on the 'intersection of romance and capitalism').
After seven years away, he really notices the changes. "There's a kind of brutality in London that I wasn't so sensitive to before. It has an impersonal quality that Paris does not have. You can certainly also feel the difference in terms of where British culture fits into the hierarchy of what's important. It's complicated, of course, but from a British point of view, the French defense of culture, and the position they give it, seems very admirable.
As difficult as it was to tear oneself away from France, he says, "it is important for me to engage with my country in this strange period of identity crisis that we are living through. I think the UK is probably mature enough for filmmakers like me. I'm sure he's right.