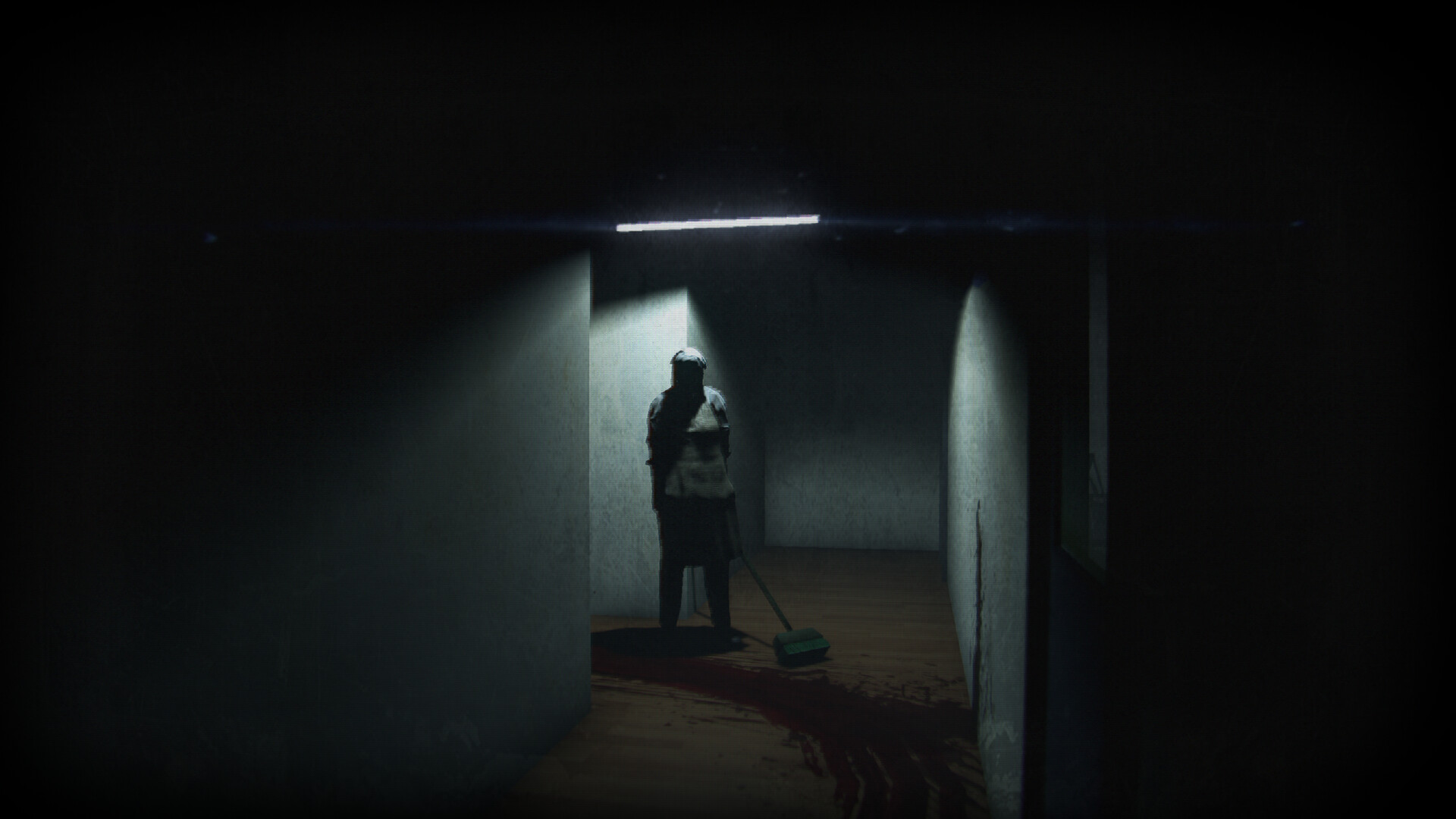 On average, a dozen new games are released on Steam every day. And while we think that's a good thing, it can be hard to keep up. Potentially exciting gems are sure to be lost in the deluge of new things to play, unless you sort through every game released on Steam. So that's exactly what we did. If nothing appeals to you this week, we've rounded up the best PC games you can play right now and a running list of 2023 games launching this year.
Night Security |夜間警備
Steam‌ ‌page‌ ‌
Released:‌ June 17
Developer:‌ Chilla's Art
Introductory price:‌ ‌$8 |‌ ‌£6.69 |‌ ‌AU$11.79
Chilla's Art is a small Japanese studio specializing in short and terrifying first-person horror experiences. Night Security is the latest, and as the name suggests, you play as a security guard tasked with protecting a sprawling tower at night. As you explore this surprisingly varied locale, more and more terrifying things start to happen, so much so that Chilla's Art claims its game will "drive you crazy." It looks promising! The studio has released countless short horror games, most of which have received rave reviews from Steam users, as well as YouTube videos dedicated to unpacking their often cryptic storylines. Definitely one for Japanese horror fans, or anyone else in love with or just curious about the thriving indie horror scene.
porcupine fall
Steam‌ ‌page‌ ‌
Released:‌ June 16
Developer:‌ Critical Rabbit
Introductory Price:‌ ‌$17 |‌ ‌£15.29 |‌ ‌AU$25.07
Fall of Porcupine is a narrative adventure starring Finley, a recently graduated doctor sent to work at a hospital in the small town of Porcupine (Finley is also a bird, by the way). You'll have the chance to talk to many anthropomorphic locals, but your main goal is to work in the hospital, where you'll diagnose and treat your patients, and slowly begin to understand that this idyllic little town isn't quite so as harmonious as it looks. It's a beautiful game, but it has some pretty mixed messages, mostly related to inequality and how that plays out in the healthcare system.
Dordogne
Steam‌ ‌page‌ ‌
Released:‌ June 14
Developers:‌ Un Je Ne Sais Quoi, Umanimation
Introductory Price:‌ ‌$15 |‌ ‌£13 |‌ ‌AU$21.95
Here's another beautifully drawn narrative adventure, this time with a decidedly nostalgic bent. Set in the Dordogne region of France, protagonist Mimi returns to the region to indulge in memories of her childhood, to better confront her "adult choices". What follows is a decidedly conflict-free affair: you'll explore a hand-painted interpretation of the Dordogne, collect "pictures, sounds and scents" to store in your journal, and soak up the melancholic atmosphere.
Reverie: Forgotten Sorrow
Steam‌ ‌page‌ ‌
Released:‌ June 15
Developer:‌ Frozen Line
Introductory Price:‌ ‌$18 |‌ ‌£15.07 |‌ ‌AU$26.55
Daydream: Forgotten Sorrow is a 3D puzzle platformer with plenty of cinematic flair, resulting in a modern take on Nintendo 64 and PlayStation 2-era exploration platformers. Set in a pastel-hued fantasy world, protagonist Griffin and his charming plush companion journey through a world much like a child's imagination come to life, where monsters roam and environmental puzzles wait to be unraveled. The atmosphere reminds me of the recent (and brilliant) Planet of Lana, although the tone here is a little less severe; you could probably play this one safely with kids in the room.
Cyberside Picnic
Steam‌ ‌page‌ ‌
Released:‌ June 15
Developer:‌ Michael Luo
Introductory price:‌ $1 |‌ ‌£0.89 |‌ ‌AU$1.50
Here's a weird art game that serves as a "love letter to a lost future of alternative video games." Assuming the role of some kind of AI guardian, you'll have to explore a digital library of unheimlich alternate reality video games, which you can play. According to Steam's deliberately cryptic description, "Cyberside Picnic contains games within a game within games in this interconnected digital lethargy." At least one of the games looks like an apocalyptic, surreal version of Flappy Bird, which makes it an insta download for me.