The full Monty stars Mark Addy and Steve Huison have talked about the possibility of a season 2.
Bringing back the original film's cast after 25 years, Disney+'s new series revisits the old gang while exploring social issues in Britain.
In an exclusive interview with digital spystars Mark Addy and Steve Huison, who reprise their roles as Dave and Lomper respectively, said they would be happy to do a second series.
Related: The full MontySteve Huison Shares Fans' Touching Response To The Franchise's Gay Representation
When asked if it was possible to explore more social issues beyond the standalone Season 1 storyline, and if they would like to return, Game Of Thrones Star Addy said: "Yeah. I don't see why."
"Absolutely. I'd be happy to do more," Huison agreed. "Where the film was about a specific small steelworks closure that affected this particular group of men, you have eight hours of this series to explore what happened to the education system, to the NHS, to the care system.
"Why do nurses have to use food banks in 2023? There are a lot of important societal questions being explored, but with the humor, wit and intelligence of Simon Beaufort, and the sort of will of these characters to survive against all odds.
Related: The full Monty star responds to original character's 'difficult' death
"It's kind of heartwarming and uplifting. It might make you cry sometimes, but it's, you know, beautiful to be a part of. So, of course, if there's more, I'm all for it," he said. Huison confirmed.
Meanwhile, Huison spoke about a touching response he received from a fan regarding the franchise's LGBTQ+ representation.
"It gave him confidence in his own sexuality at the time. I was like, 'Just that, in and of itself, is something.' It's the power of art, the power of cinema."
The full Monty the series is streaming now Disney+, as well as the original film which is also available to watch on the streaming service. In the United States, it is available at Hulu.
Journalist, digital spy
Harriet is a freelance journalist specializing in television and film at digital spy.
Passionate about horror, she joins digital spy after working on her own horror website, reviewing movies, and largely focusing on feminism in the genre.
In her spare time, Harriet paints and produces multimedia art. She graduated from Kingston University with a BA in Fine Arts, where she majored in painting. She also holds a master's degree in journalism from Birkbeck University.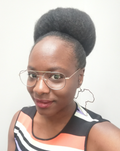 TV writer, digital spy Janet completed her MA in Magazine Journalism in 2013 and has continued to grow professionally within the industry ever since. For six years, she honed her analytical editing skills at the Good Housekeeping Institute, eventually becoming acting head of food testing. She also worked freelance in film and television journalism from 2013 to 2020, when she interviewed A-list stars such as Samuel L Jackson, Colin Firth and Scarlett Johansson. In 2021, she joined Digital Spy as a TV writer where she can dig deeper into what she loves, watching copious amounts of TV, all in the name of work. Since taking on the role, she has conducted red carpet interviews with the Bridgerton cast, covered the BAFTAs and been interviewed by BBC Radio and London Live. In her spare time, she also moonlights as a published author, the book Gothic Angel.