Harvesting wild rice by canoe on Whitefish Lake in Ontario. Construction of traditional Cree tipis in Saskatchewan. Explore British Columbia's lava beds and alpine meadows while staying at the wood-hewn Vetter Falls Lodge, owned by the Nisga'a Nation of Canada. Today, travelers to Canada have more options than ever to get out and explore the country's nature and culture – and many of these experiences are owned and operated by more than 630 First Nations communities across Canada as well as Inuit and Métis peoples. They are part of a tourism campaign, called the Original Original, from the Indigenous Tourism Association of Canada, or ITAC.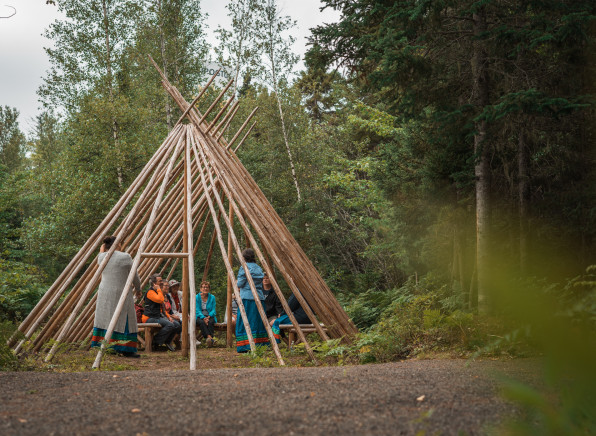 The campaign was born in 2020, an otherwise bleak year for the travel industry due to COVID-19. But Keith Henry, a Métis and president and CEO of ITAC, couldn't help but be thrilled when he saw the results of a poll his organization conducted that summer. The survey found that 88% of Canadians want to support and participate in Indigenous travel experiences, thanks to an increase in domestic car travel as well as a fundamental shift in attitude that has brought travelers closer perceived core values: embracing nature and conscious pace of life, for example, of native culture. Yet travelers have identified a barrier when it comes to Indigenous travel. They "wanted authentic experiences but didn't know how to identify them," says Henry.
The ITAC findings reflect a broader trend across the tourism industry as a whole. Travelers have long been excited about Indigenous tourism experiences: activities and adventures dedicated to all things pre-colonial. Recently, however, tour operators have noted that travelers want more transparency regarding how Indigenous communities are identified and compensated. This has led to soul-searching across the industry and new support and advocacy for First Peoples. The travel industry has long used Indigenous communities as a backdrop, if not props, in tourism experiences. Today, these groups increasingly control and profit from experiments.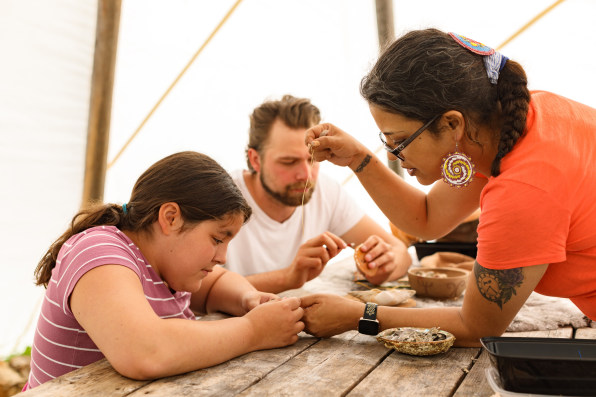 The Original Brand, launched by ITAC in 2021, identifies businesses that are at least 51% Indigenous-owned and adhere to a key set of responsible travel values. The brand, which earned ITAC the 2022 Most Innovative Companies award, aims to not only educate travelers about the First Nations, Métis and Inuit peoples of Canada, but also communicate authenticity to partners in global travel. So far, 300 companies have completed the Original Original accreditation process; ITAC expects that number to double over the next 12 months.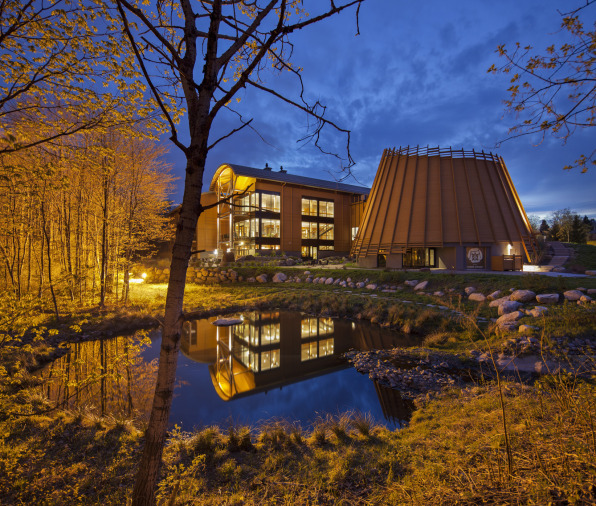 Other tour operators are also pulling back the curtain on their relationships with Indigenous communities. Intrepid Travel, the world's largest travel industry B Corp, has incorporated more than 100 First Peoples experiences into its 2023 travels, from a guided Navajo tour of Utah's Monument Valley to lunch and a sculpture of masks with members of the Terraba River in Costa Rica Indigenous Community. These are far from token nods to pre-colonial history, and it takes time and effort to cultivate relationships with the communities and families behind these journeys.
"These are much more than commercial ventures, as they are also a way to carry on cultural traditions and build pride and a strong sense of identity," says Sarah King, Managing Director of Intrepid Travel. "Typically, there is an extensive process of consultation within communities before becoming involved in tourism, including permission from community elders about stories and practices that can be shared." Intrepid also works with indigenous communities to help them develop their tourism infrastructure, advising on strategy and guide training. The company also has many Indigenous people on its payroll as office staff, operations managers, tour leaders and local guides.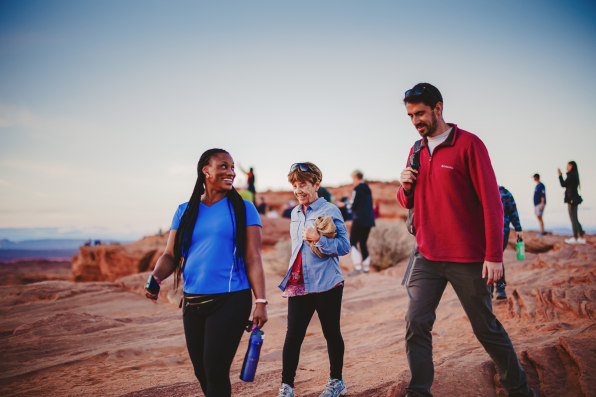 Australia-based Intrepid joined the country's reconciliation movement, strengthening the relationship between Indigenous and non-Indigenous peoples, and began tracking its economic impact on its First Nations tour operators. After 18 months, the company has spent around AU$500,000 with them, a figure that only tells part of the overall impact. By supporting these tour operators, Intrepid enables them to hire more Aboriginal employees. "So there's a huge trickle-down effect on job creation," King says.
Toronto-based G Adventures, a tour operator that runs small-group trips around the world, created a methodology in 2018 called Ripple Score, which measures the company's economic impact on the local communities it works with. The company applies a set of measures to its more than 2,000 operators on the ground, ranging from hotels and guides to restaurants and cultural sites, and aggregates this data to give each trip a rating that is highlighted in brochures and in line. The Ripple Score does not specifically single out Indigenous peoples, although approximately 90% of G Adventures trips include Indigenous experiences.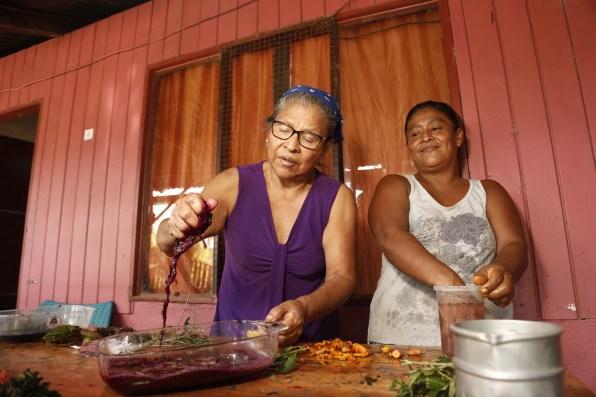 "It's a simple yet effective way to let our customers know how much of the money we spend on their behalf stays in-country," said Jamie Sweeting, VP of Social Enterprise and Responsible Travel. . He adds that the average Ripple Score for a G Adventures trip is 93%.
Governments are also beginning to promote Aboriginal tourism. In the United States, the Native American Tourism and Improving Visitor Experience (NATIVE) Act of 2016 was a major turning point, notes Seleni Matus, executive director of the International Institute of Tourism Studies at George Washington University. The NATIVE Act increased funding for Native American tourism and initiated coordination between local groups and federal agencies.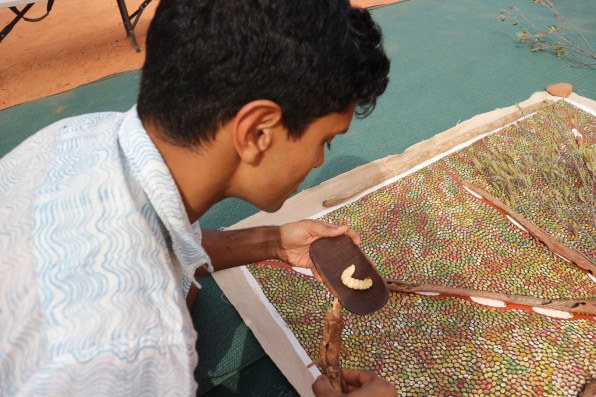 The law helped catalyze the South Dakota Native Tourism Alliance (SDNTA), a network of representatives from the nine federally recognized tribal nations, as well as federal and state entities and private businesses. Working with Matus and his colleagues at GW, the alliance created a five-year plan to develop a Native American tourism industry that would attract more of the state's 14.5 million annual visitors — not to mention the $2.75 billion that they spend – in tribal nations. (A similar project is currently underway in Maine.) Today, global tour operators such as California-based Trafalgar Tours, which operates about 5,000 trips a year, work with the SDNTA to create trips, such as the parks National and Native Trails on The Dakotas Tour, which takes travelers to the Rosebud Reservation, home to the Sicangu Lakota and Rosebud Sioux Tribes, as well as the Sitting Bull Monument on the Missouri River.
Puerto Rico is showcasing its indigenous roots with a new marketing campaign, Live Boricua. (Boricua is the name that indigenous peoples gave to Puerto Rico before the arrival of the Spaniards, and is now a household name for residents of the island and its diaspora.) This is a major change from marketing strategies previous ones, which mainly focused on good weather and beautiful beaches. And in August, the Panama Tourism Authority (ATP) invested in Red Sostenible de Turismo Rural (SOSTUR), a network of rural communities, now supported with infrastructure, training and marketing. The Panamanians behind these projects – located in indigenous territories, buffer zones of national parks and places of natural and cultural significance – develop experiences such as visits to tropical farms and boat trips on rivers surrounded by mangroves.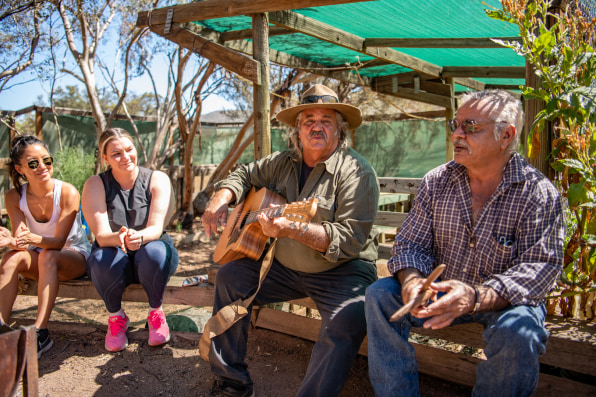 Even traditionally closed resorts are rethinking their offerings. Industry giant Iberostar Hotels & Resorts has partnered with non-profit organization Planeterra, which provides community travel businesses with funding, education and peer-to-peer advice, to create local experiences around all of its properties by 2030. Pilot programs include crafts and pop-up chocolate. -do exhibits at the Iberostar Puerto Plata as well as trips to marine protected areas led by young Mayans at the Iberostar Tucan and Quetzal in Playa del Carmen, Mexico. While that might seem like a small step for seasoned travelers, this is new territory for these types of international resorts. "We're excited to see more mainstream travel companies interested in bringing these experiences to their customers," said G Adventure's Sweeting, who is also president of Planeterra.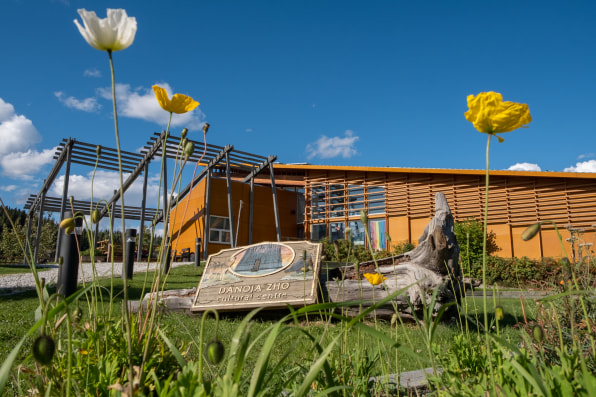 Campsite rental site Hipcamp incorporates maps from Native Land Digital, which redraws the globe according to Indigenous boundaries, into its booking platform to recognize the original inhabitants of properties available on its website. "We've seen campers deepen this integration and use it as a starting point for further research," says Lydia Crosby, senior communications manager. In a small pilot project in California called the Land Stewardship Program, Hipcamp also paired hosts with native leaders who taught them how to take better care of the lands they mapped. In any case, the Hipcamp hosts changed their land management practices. One campground, for example, moved its tent sites after learning they were next to a salmon spawning ground; another created new road boundaries after realizing his terrain was strewn with sentient plants and burrowing animals.
The Land Stewardship Program offers a glimpse of a possible future for travel, one in which Indigenous communities have greater influence across the industry. "As global tourism embraces sustainability, there is much to learn from Native American values," says GW's Matus, "which are grounded in stewardship of the land, hospitality and planning seven generations into the future. ."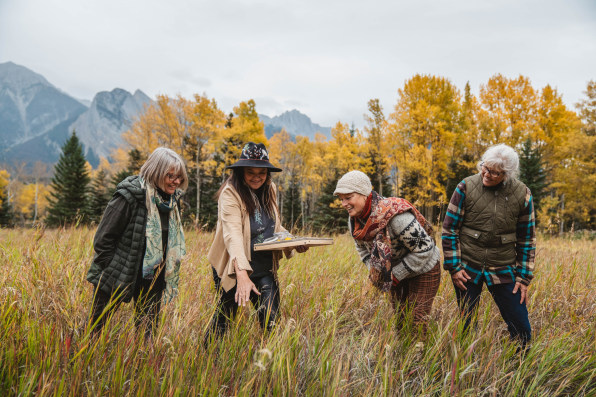 But we're not there yet, notes ITAC's Henry. "It's time for more industry leaders to see things through an Indigenous lens," he says, noting that representation of First Peoples in travel management and on boards is still sorely lacking. . Still, the shift in travel thinking seems more important than ever, and everyone — and the planet — will be better off for it.