Erik ten Hag first met Mason Mount when he was Ajax head coach. On loan at Vitesse Arnhem, the 18-year-old's free-kick led to his side's third goal as they beat Ajax 3-2 in March 2018.
Ten Hag, then responsible for only his eighth game at Ajax, reportedly tried to sign Mount for the Dutch club on loan from Chelsea the following season. Fourteen goals and 10 assists in his first full senior football campaign, much of it from central midfield, had caught Ten Hag's eye.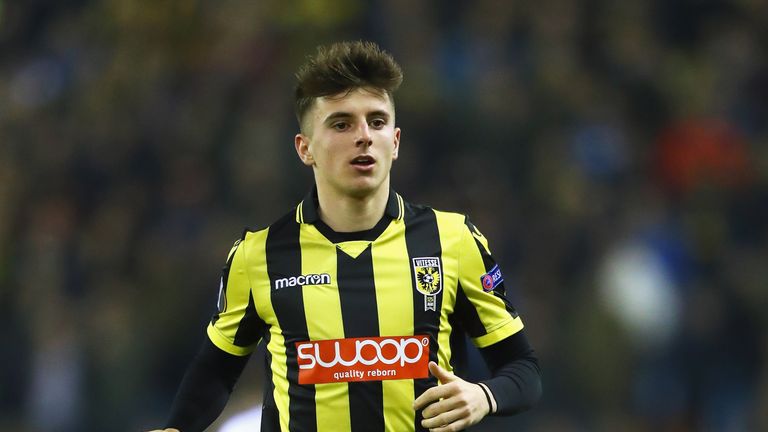 Now, after a difficult fourth season for Mount at Chelsea and a chaotic first year under the club's new owners, Manchester United have signed the 24-year-old on a five-year contract for an initial fee of £55million rising to £60m.
Sky Sports News understands the deal includes a potential £5m add-on heavily dependent on appearances and success.
Chelsea knew it was time to cash in on a player who had just one year left on his contract at Stamford Bridge. Ten Hag now has his man.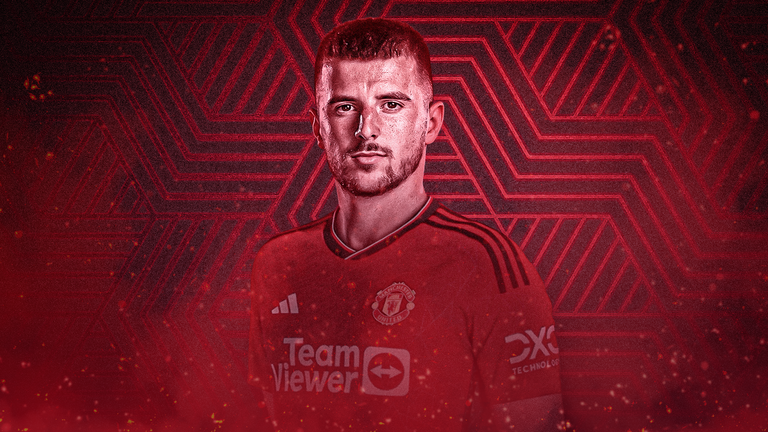 Why did Man Utd want Mount?
Earlier in the 2022/23 season, following the arrivals of Casemiro (£70m) and Christian Eriksen (free) last summer, the midfielder appeared to have become a strong point at United, at least in terms first choice options.
Ten Hag's go-to trio of Casemiro, Eriksen and Bruno Fernandes only lost once last season starting together, confirming that. However, when Fred, Scott McTominay and Donny van de Beek were called up, there was a marked drop in quality.
On top of that, as the campaign progressed, it became clear that Eriksen, while unique to the other options available to Ten Hag for the control he put into possession, had some struggling to compete at his peak for the full 90 minutes. After Christmas, the Denmark international finished just one of the 15 games he started.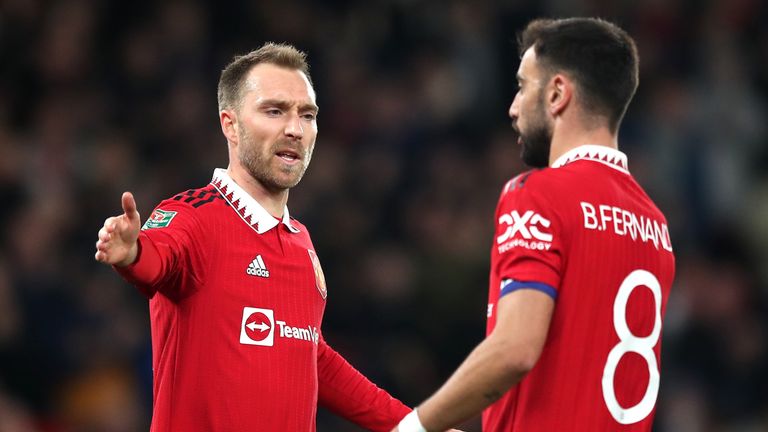 Mount's arrival will certainly solve the problem of the quality and depth of United's midfield. His work rate in possession and out of possession makes him the type of player managers can rely on.
"Mason brings a certain attitude, aura and mentality to the pitch," former Chelsea boss Thomas Tuchel said in 2021. "It's very hard to let him down because even though he has a game not so well, you'll always get full of energy and positivity and a wonderful approach."
Tuchel's words will be music to Ten Hag's ears. Mount brings all the qualities he is looking for.
What is often overlooked with Mount is his ability to provide goals and assists. As we know, United have struggled for goals, and while they are looking for a striker to improve on the problem, adding another source of goals is a must.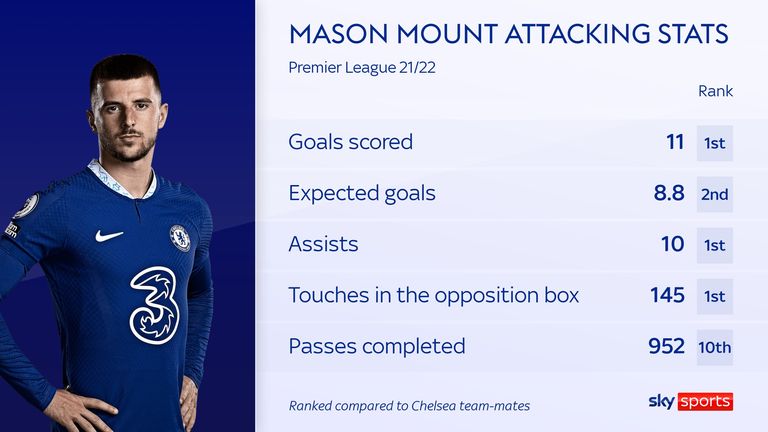 In his first three seasons at Chelsea – excluding the most recent campaign – Mount scored 44 goals in 105 Premier League appearances. The only midfielders with more were Man City's Kevin De Bruyne (74) and Fernandes (61).
At just 24, Mount's best years should still be ahead of him. United are getting an already established England international at a discount who has even more growth potential. It's not often that situations like this arise.
Where will Mount fit in at Man Utd?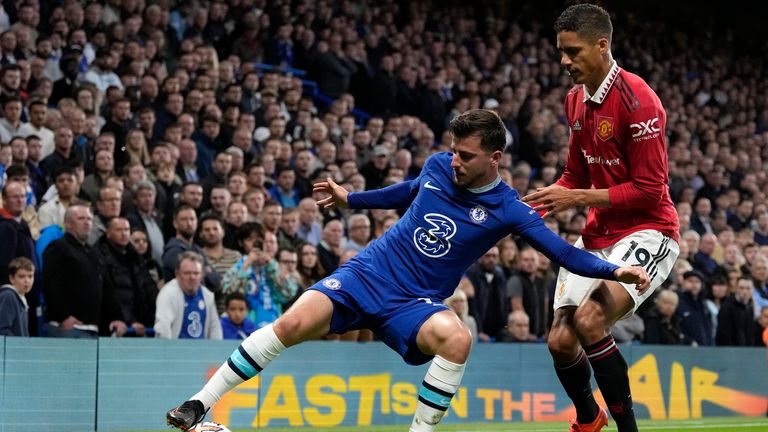 Based on the Ten Hag system deployed this season, Mount looks best suited to one of the two No.8 positions usually occupied by Eriksen and Fernandes with Casemiro deployed behind as an anchor.
Although, as he has shown under Tuchel, Mount can also impact the game as part of a front three on either wing. In that sense, he could fill a very similar role to Fernandes, potentially easing the burden on the Portuguese midfielder.
In the No.8 role, Mount is expected to contribute both offensively and defensively, although most of his time is spent in the opposition half.
Ten Hag likes his No. 8s to push high up the field to fend off the opposition. That would probably suit Mount as he has had great success operating in those half-spaces higher up the pitch. He also has the energy to stretch opposing defenses when operating in the final third.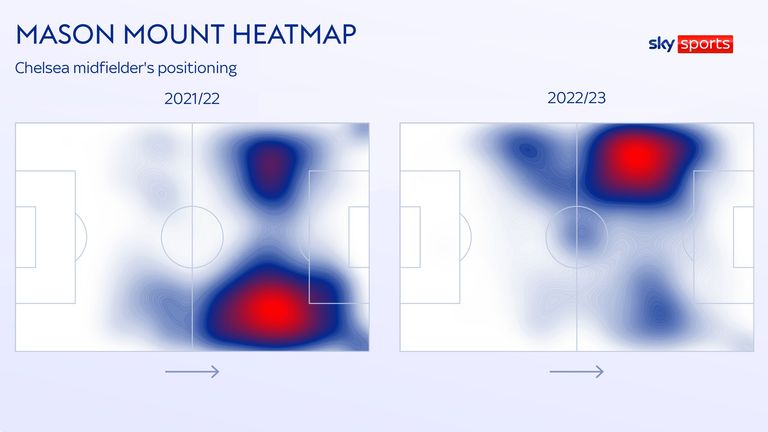 One of United's best team goals this season was Rashford's effort to double their lead in a 2-1 home win against Crystal Palace in February – and it highlighted just how Ten Hag wants his No 8s to prepare offensively.
Take a look at Manchester United's well-worked goal against Crystal Palace

Looking at the image below, we can see from goalkeeper possession that the two forward midfielders – Fernandes and Casemiro (highlighted) – are positioned high up the pitch to widen the gap between the striker of Palace and the midfield.
This is done to create space for the goalkeeper, defenders and midfielder as they build up play.
The next phase of the attack shows the two No 8s now joining the attackers to create a front five and overload the opposing defence. This form can be fluid and relies on the energy and movement of forward midfielders stretching the defence, often by penetrating wide areas.
As seen in the image below, Casemiro and Fernandes are now on the move and looking for the ball.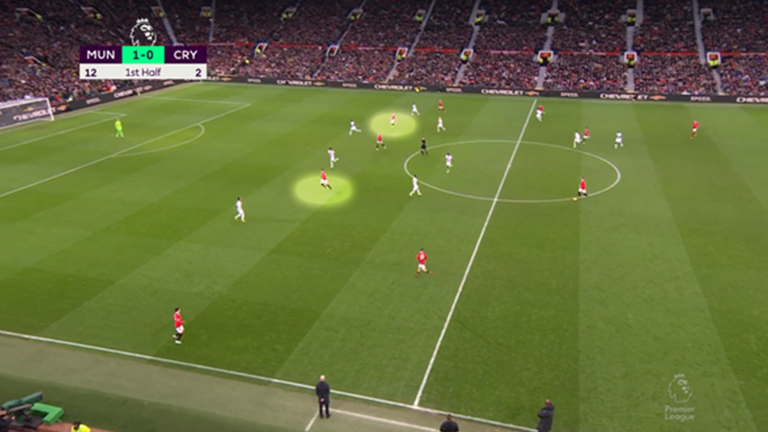 In the final frame, Fernandes made a run to the right while Casemiro offers an inside option. Mount, having played as a No.10 and in wide positions, has the ability to deliver a cross or play in those tight half-spaces.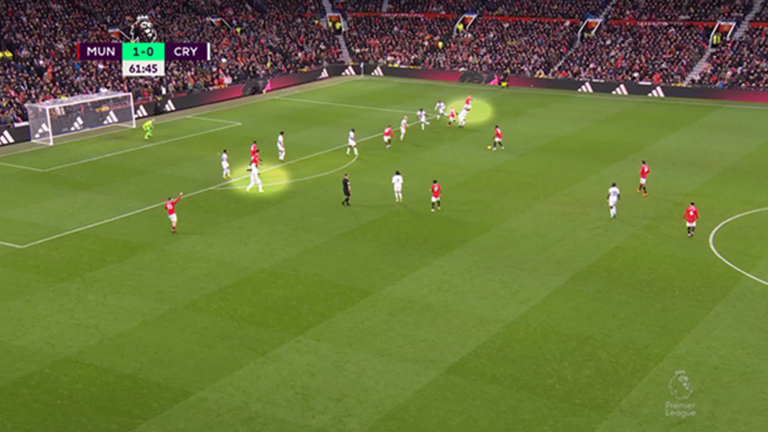 In this case, Aaron Wan-Bissaka opted to switch to Casemiro. He then played an early inside pass for Alejandro Garnacho, who passed it to Luke Shaw and his low cross was converted by Rashford.
What's easy to miss here is that while Fernandes doesn't have a direct impact on the game, his wide run allows Antony to enter from the right and, in turn, create momentum. space for Garnacho who gets pre-assist.
Ten Hag relies heavily on his No. 8s to create whether in possession or not.
His system seems to be well suited to a player of Mount's skill set. And, as the demands of the position are intensive, it makes sense to have depth to allow rotation between Eriksen, Fernandes and now Mount as well.