Marcus Rashford says he is fully committed to England and does not care if spectators criticize or question his dedication to the national team.
The 25-year-old is preparing for Euro 2024 qualifiers against Malta and North Macedonia after pulling out of the March fixture due to injury.
Rashford has had to pull out of many camps over the years but his decision to travel to New York as England won their opener in Group C 2-1 in Italy has sparked debate.
Boss Gareth Southgate defended the 51-cap striker's decision to fly to the United States at the time and the Manchester United striker said he was unmoved by the critical voices.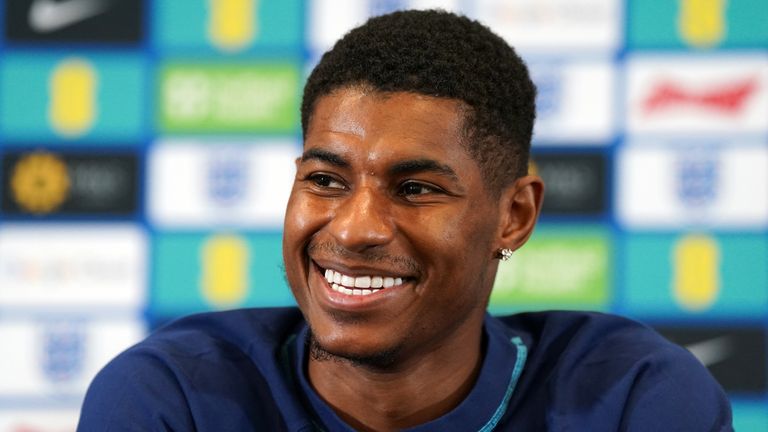 "I haven't seen it, to be honest with you," Rashford said. "I didn't see him until I got home.
"I need time to switch off and recover, so I took a short trip, four days, then went back to do rehab and just tried to prepare as soon as possible.
"With injuries, you can't predict when they're going to happen.
"Fortunately, I have very few muscle strains and injury types, but sometimes you get impact injuries. The majority of my injuries have been that way."
Asked if people questioning his commitment to playing for his country hurt, Rashford replied: "Honestly it doesn't.
"I know I'm 100 per cent committed to it, people are going to say what they're going to say. I don't really mind that."
Rashford laughed off the conversation as he prepares to play his first qualifying game since England won 4-0 away to Kosovo in November 2019 – the last international before the calendar break due of the coronavirus pandemic.
He will surely get minutes in Friday's Euro 2024 qualifier in Malta, but the availability of Manchester City's English quintet is unclear.
Watch the best moments from Manchester City's treble parade as players and staff took to the stage to celebrate with the fans.

Jack Grealish, Kyle Walker, Phil Foden, John Stones and Kalvin Phillips arrived at St George's Park on Tuesday after days of celebrating their treble triumph.
Saturday's Champions League victory over Inter Milan saw City join Manchester United as the only English side to win the Premier League, FA Cup and European Cup – a killer moment for the red half of the city.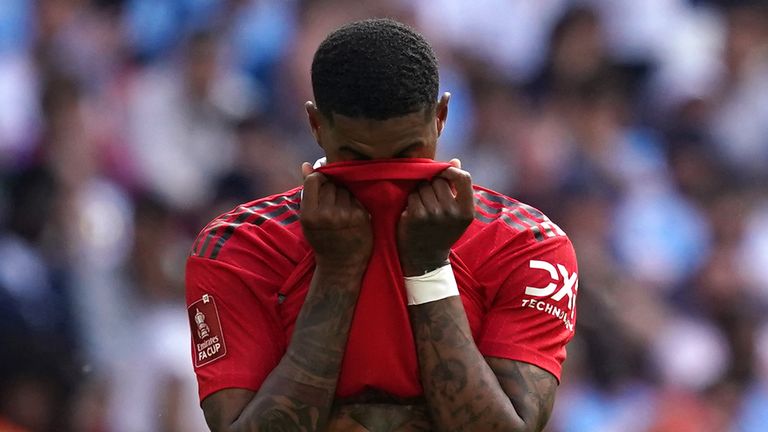 "To be honest, it's not nice [to see City's success] but at the same time, it's football," said United product Rashford.
"The best team that consistently plays the best football is going to win the most trophies and they've managed to win three this year.
"Thumbs up to them and we're moving on now and it's up to them to keep going, and it's up to the rest of us to try to catch them."
Asked if City's achievements provide additional motivation, Rashford replied: "Yeah, 100 per cent."
Rashford's attention is now on international issues as a relentless campaign finally comes to an end.
He made 61 appearances for club and country in an unprecedented campaign that stuck the World Cup in Qatar in the middle.
That figure could rise to 63 if he plays against Malta and at Old Trafford against North Macedonia on Monday – a qualifier just 23 days away from United's first pre-season game.
Rashford, when asked about the need to review the schedule, said: "I think it's obvious.
"It's crazy that at club level we play against teams that play one game a week, and we play three games a week from November until we are knocked out of the Europa League.
"It's difficult but at the same time we are used to doing it, but I don't think it's good."