First there was millennial minimalism. Then came Gen Z maximalism. Whenever there is a clearly defined "new market," an aesthetic eventually follows. But what about the later stages of life?
Historically, fashion branding has been a game for young people, but in recent years there has been an increase in the number of companies marketing to women entering menopause. From telehealth startups including Alloy and Evernow, to celebrity-endorsed (and founded) beauty and wellness brands like Stripes, the menopause market once largely ignored by investors is now estimated at 16 billion by 2025.
This influx of funding and social awareness has motivated brands to rethink their design strategies so they can speak more authentically to women entering menopause and carve out a slice of the booming menopause economy. Today, there is a true "menopause aesthetic" – defined by vibrant color palettes, organic shapes, hand-drawn illustrations, user-friendly fonts and polished logos.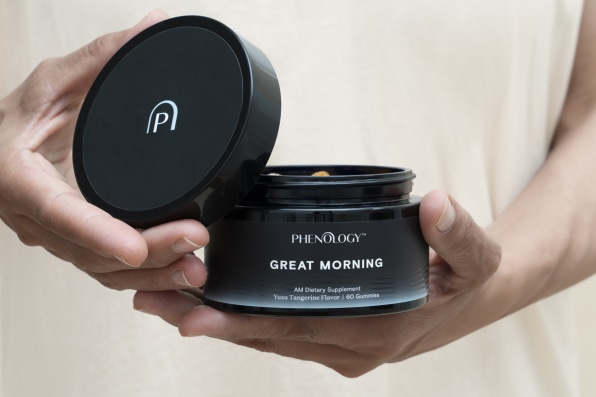 This approach to design stands in stark contrast to the first wave of menopause marketing, which dates back to the 1940s, when it was still seen as a disease to be cured and advertising was openly sexist. (Menopause personal-care brand Womaness even recreated vintage ads for its social media channels to show just how far the industry has come.) "We know our audience is very marketing conscious," says Emily Oberman of Pentagram who led the brand strategy. , name, identity and packaging design for Phenology, a menopause relief brand. "We had to come to design a place of truth that made you feel like menopause wasn't an end, but rather another chapter in your life."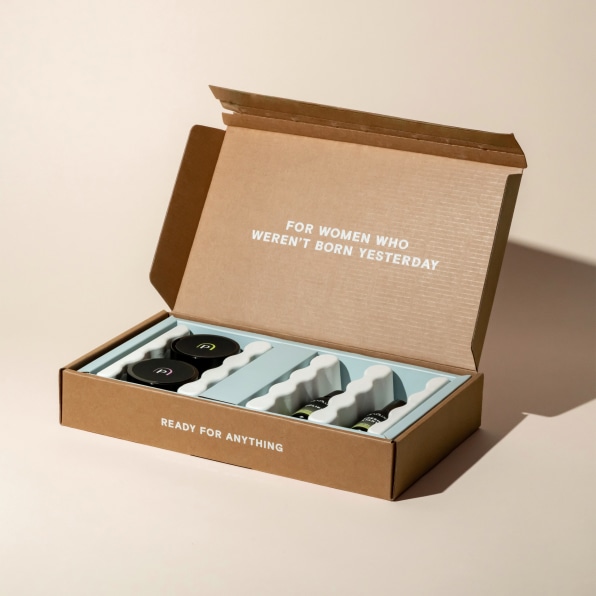 Like the vintage ad redesigns of Womaness, there's a playful confidence in the message of modern menopause brands. Phenology's tagline, "for women who weren't born yesterday," positions it as a welcoming yet sophisticated brand for smart, discerning women. "The tagline speaks on so many levels in one sentence," says Oberman. "It obviously touches on the subject of age, but it also says that this brand is for a woman who knows what she wants and can't be fooled by tricks or gimmicks."

Oberman's team went in the opposite direction from the pastel color palettes one might associate with health products for "women of a certain age." Instead, they chose a primary palette of black, white, and beige, with a vibrant secondary palette of electric neon accents. The identity design revolves around a sleek door that arches over the logo and appears throughout the system as a container of images, in background gradients, and even as details in the image. packaging, inviting users to begin their new journey of this stage of life.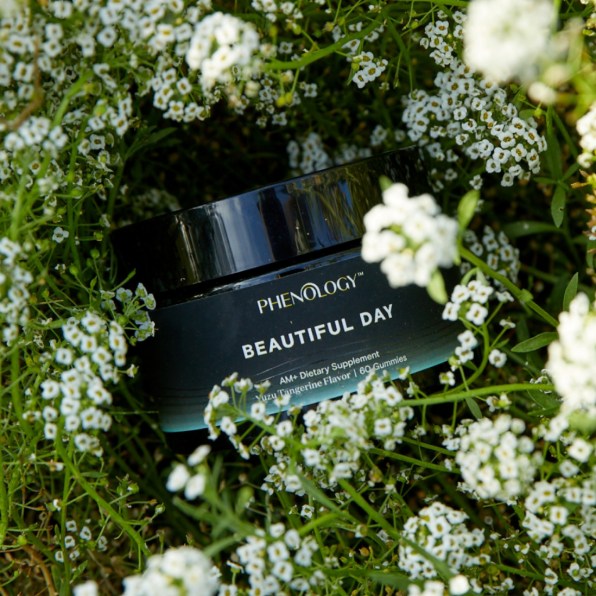 Like Phenology's use of bold colors and an arch pattern throughout its branding, David Card, founder and CEO of design agency C42D, created a brand in the shape of of sunshine for the AI-powered wellness and menopause app Midday. He opted for a descriptive brand name to create more category distinction in the crowded women's health market where he noticed the use of proper names was starting to become a trend among menopause brands – Winona, Stella , Caria – are all good examples in action. . "The meaning of the mark – Noon – is when the sun is at its peak," explains Card. "We wanted the app's branding to reflect the fact that we're here to empower women to celebrate life's highlights and manage their health with precision. By adding a bold color palette and vibrant patterns, as well as dynamic lifestyle imagery, Midday's design represents a fresh and joyful future.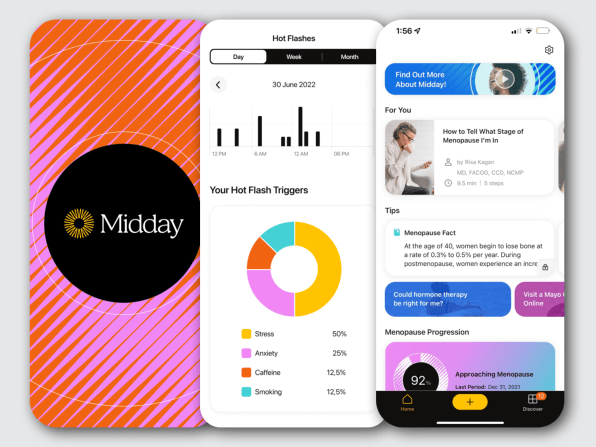 The overriding mission of today's menopause brands is to de-stigmatize the experience of this stage of life through thoughtful design and candid conversation. Designer Abby Haddican says that when developing the look and feel of perimenopausal supplement brand Wile, she and co-founder Julie Kucinski started with conversations not only about the product and the customer, but also about the culture surrounding perimenopausal women. . "We felt that by the time a woman turns 40, she has been completely beset by mixed messages about her health, appearance and behavior. So first and foremost, we wanted to create a brand that would embrace her, make her feel seen, and support her in this new phase of life," says Haddican.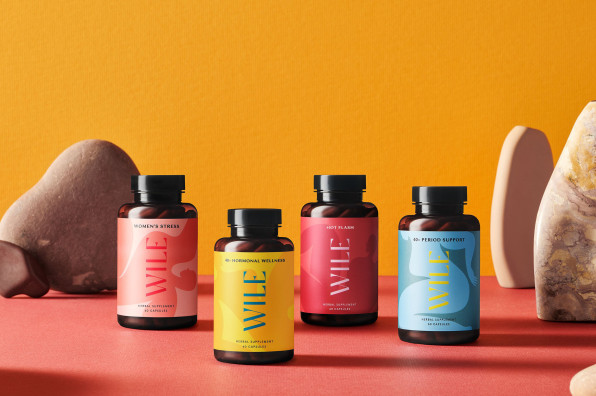 Wile's branding combats this sense of invisibility with a bold color palette that communicates confident sophistication, along with sleek, well-balanced typography, and a series of abstract illustrations of female figures that serve as a focal point. core element for branding and packaging. "I think the fun and elegance of our packaging comes from the fact that the illustrations help communicate feelings that are often hard to put into words," says Haddican.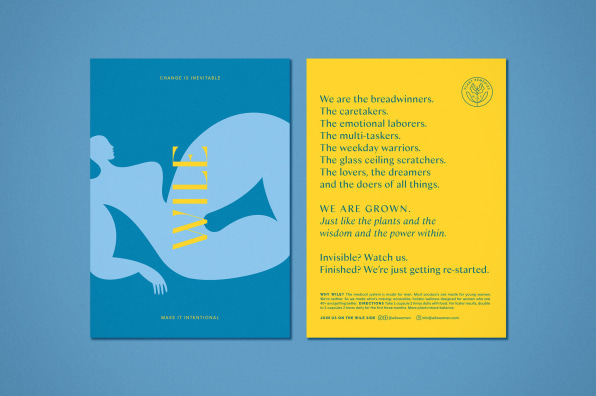 These menopause design strategies align closely with the number of beauty and personal care brands released in recent years: backed by science without feeling clinical, ambitious but never out of reach – an accessible luxury item that you would be proud to show off instead of hiding in the back of your medicine cabinet or bedside table. "We see our Wile Women figurines as an abstract representation of the feeling of perimenopause: fluid, changing and sometimes a little surreal. And yet, undeniably beautiful," Haddican says.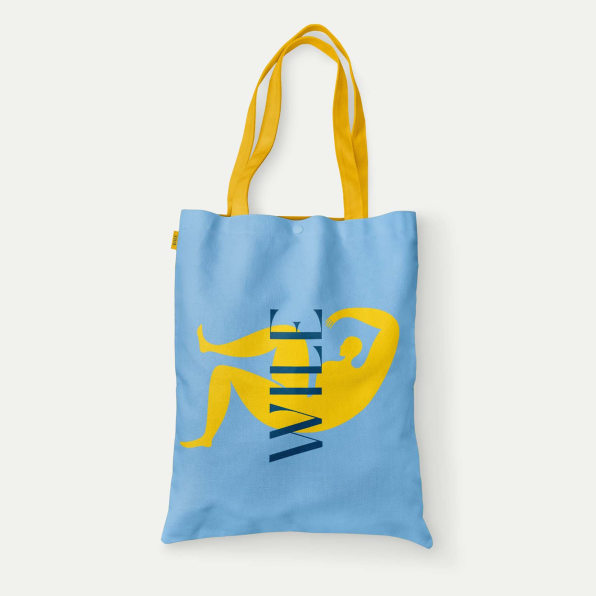 Women going through menopause have been an underserved demographic for far too long, and it's a net positive to devote more attention and resources to supporting women through this stage of life. Additionally, this booming wellness category has turned menopause into a VC gold rush. As Amy Larocca reported in the New York Times recently, "there is the potential not only for a big cultural shift to occur, but for a number of people to benefit from it." She continues: "There is also a risk that menopause products carry an updated version of the pink tax – a long-established tradition of charging more for feminine care products (razors, soaps) than their counterparts. masculine. Is it problematic for us as designers to assign an aesthetic to a specific life stage? Or is it just a fatality of our capitalist world? Design is intrinsically linked to commerce, after all.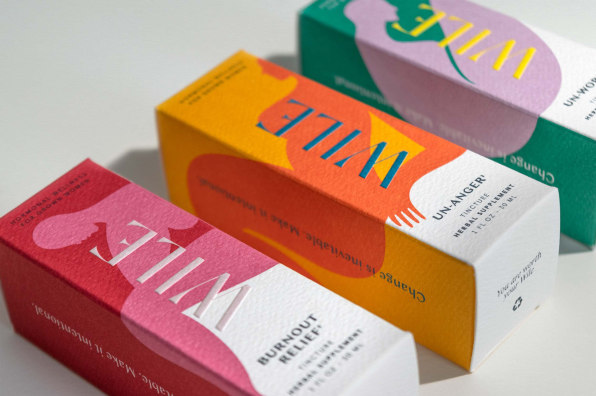 While all of this may be true, for many designers who brand these products, this topic is personal to them. "It's true, women in this category have a lot of capital to spend," says Oberman of Pentagram. "But my first thought wasn't how much money was to be made from this. Being a middle-aged woman myself, I was thrilled to be a part of something that finally met the needs of women in a way that reflected how I felt. I'm still a bright and dynamic person, so being able to help build a brand that would continue to speak of a life of brightness and joy was so important to me as a woman and as a designer.