Millions of families are borrowing to cover bills and basic expenses, according to an analysis which warns that Britain is entering a dangerous new phase in the cost of living crisis.
Interest rates are set to rise further this week and there are warnings of a "debt time bomb" among poorer households. Reports suggest companies are targeting struggling single parents, using social media ads, to offer inappropriate debt repayment schemes that will make them worse.
According to the Joseph Rowntree Foundation (JRF) analysis shared with the Observer, 2.3 million low-income families said they took out loans or used credit to pay essential bills during the crisis.
Political attention has focused on the impact of interest rates on mortgage payers, but they also impact those on tight budgets. In many cases, the ability to borrow is cut off.
Nearly 6 million low-income families have unsecured debt, such as credit cards, overdrafts and personal loans from banks, credit unions and payday lenders. By May this year, they owed a total of £14.2billion. Interest on this debt was £3.9 billion, or around £675 per year per family.
Using credit to pay bills does not prevent households from falling behind in their payments. Three-quarters report arrears with at least one household bill or loan commitment, with 44% reporting arrears with three or more bills. Meanwhile, 2.8 million low-income households reported being denied a loan between May 2021 and May 2023.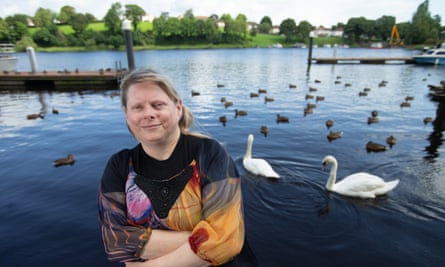 "The cost of living crisis is entering a dangerous new phase," said Rachelle Earwaker, senior economist at JRF. "Even at this apparent peak of economic pain, millions of low-income families continue to rely on the lifeline of unsecured loans to keep them from falling into even deeper material hardship. But with interest rates continuing to rise, it's not yet clear how much weight this option can hold.
"Despite the decline in inflation, we risk the tragedy of a second wave in this crisis, as millions struggle to maintain their borrowing in the face of rising interest rates. The fragility of the current situation is expected to be a concern for policymakers around the world, but instead it risks being overlooked.As rising mortgage costs dominate the national conversation, the affordability of short-term credit should also be a vital factor of concern.
With falling energy prices and inflation showing signs of easing, those on the front lines of helping struggling households fear the cost of living crisis has moved onto the political agenda . Emer Sheehy, senior policy officer at Citizens Advice, said it was still the charity's main concern. "Our data is still at historic levels across the board on many of these issues," she said. "If we don't act quickly, the likely result is a debt time bomb as people find themselves unable to make ends meet or pay off the debts they have accrued over the past year. ."
She also warned that action was needed to tackle the targeting of struggling families by sellers of Individual Voluntary Arrangements (IVAs) which were unsuitable for many people in debt. "What we see in the debt landscape is kind of a Wild West," she said. "That's a big problem that we see particularly with IVAs, which have grown exponentially."
Julie Anna Richmond, 51, from Enniskillen, Northern Ireland, knows how long it takes to reverse the spiral of debt. She ran into arrears ten years ago when she moved to a women's shelter. She had fallen ill, had to quit her job and was no longer able to pay her bills.
"People think you're in debt because you spent too much money or you have a money problem, but that's not always the case," she said. With help from Christians Against Poverty, she is now on a plan that will see her become debt free by January, but rising costs this year have made things more difficult. "Electricity has increased a lot and I have medical equipment," she said. "I don't want to contact CAP and ask to pay less [debt payments] because I really want to be debt free in January. I stick to a strict budget.
There are now calls for the government to help by reversing the deductions many low-wage households face on Universal Credit payments. Holdbacks are often made to settle past debts or to repay an advance. "It is crucial that the government continues to increase benefits with inflation and looks for ways to increase the incomes of the most vulnerable households, for example by ending unaffordable Universal Credit deductions to pay off government debts," said Peter Tutton, Head of Policy at StepChange. debt charity.
A government spokesperson said: 'We know people are struggling with rising prices, which is why we are providing support worth an average of £3,300 per household, increasing benefits according to inflation and increased the national living wage.
"We have invested a record £90m to support free debt advice in England and our Breathing Space program gives those in financial difficulty a space to receive debt advice, free from pressure from creditors. nor growing debts.
"Deductions help protect plaintiffs from enforcement action such as eviction, ensure priority debts such as child support are addressed, and recover money when overpayments are made. ."