As the global economy is on the road to recovery, the automotive industry is poised to experience a significant increase in sales of commercial and personal vehicles. While major auto stocks Honda Motor (HMC) and NIO (NIO) stand to benefit, let's discuss which of these auto stocks present a more compelling investment opportunity.
In this article, I evaluated two auto manufacturing stocks, China's NIO Inc (NIO) and Japan's Honda Motor Co., Ltd. (HMC), to determine a better investment. Based on the fundamental comparison of these stocks, I believe HMC is the best buy for the reasons explained throughout this article.
The automotive industry is well positioned for robust growth in the foreseeable future, driven by growing demand for personal and commercial vehicles, the emergence of electric and self-driving cars, and growing consumer awareness of safety and security issues. 'environment.
The global automotive market is expected to reach $28.70 billion by 2030 at a CAGR of 4.5%, which should bode well for automakers like NIO and HMC.
HMC is a clear winner in price performance, returning 28.8% over the past year compared to NIO's 51% decline. HMC has gained 37% year-to-date, while NIO has plunged 3.6%. Additionally, HMC's 22.8% gain over the past six months is greater than NIO's 10.6% gain.
Here are the reasons why we think HMC might perform better in the short term:
Latest developments
On May 24, 2023, NIO launched the all-new ES6, a versatile smart electric SUV, with deliveries beginning the following day. The vehicle has received extremely positive feedback from users due to its exquisite design, high performance, superior comfort and advanced digital systems.
On February 28, HMC and LG Energy Solution held the official groundbreaking ceremony for a new joint venture electric vehicle battery plant in Fayette, Ohio. In January, the two companies entered into a joint venture agreement to produce lithium-ion batteries for electric vehicles. The facility is targeting an annual production capacity of approximately 40 GWh.
The batteries generated by the new joint venture would be supplied exclusively to HMC factories in North America to power battery electric vehicles. This strategic alliance is expected to increase HMC's revenue streams in the years to come.
Recent financial results
During the first quarter that ended March 31, 2023, NIO's revenue increased 7.7% year-over-year to $1.55 billion. However, its vehicle margin for the quarter was 5.1%, down from 18.1% in the year-ago quarter. The company's gross profit fell 88.8% year-over-year to $23.62 million. Additionally, the company's adjusted net loss per ADS increased 217.7% from the prior year quarter to $0.36.
On the other hand, in the fiscal year ended March 31, 2023, HMC's revenue grew 16.2% year-on-year to 16.91 trillion yen (119. $17 billion). Its profit for the year rose slightly year-on-year to 761.16 billion yen ($5.36 billion). Its cash flow from operating activities was 2.13 trillion yen ($15.10 billion), up 26.8% from the year-ago period.
Additionally, as of March 31, 2023, the company's cash and cash equivalents were 3.80 trillion yen ($2678 billion), down from 3.93 trillion yen ($27.70 billion). as of March 31, 2022.
Past and expected financial performance
Over the past three years, NIO's revenue has grown at a CAGR of 87.7%. Analysts expect NIO's EPS to decline 78.3% in the current quarter, increase only 1.4% in the next quarter and increase 2.8% in the current quarter. 'current year. The company's revenue is expected to decrease by 11.8% in the current quarter, increase by 40.2% in the next quarter and increase by 30% in the current year.
On the other hand, HMC's revenue and EPS grew at a CAGR of 4.2% and 16.4% over the past three years. Analysts expect the company's revenue to grow 11.7% in the current quarter, 15% in the next quarter and 400.3% in the current year. The company's EPS is expected to grow 29.5% in the current year.
Profitability
HMC is more profitable, with a gross profit margin of 19.70% over the last 12 months, compared to 7.80% for NIO. In addition, HMC's EBITDA margin and net profit margin for the last 12 months of 9.23% and 4.11% are higher than NIO's negative 30.74% and negative 35.05%, respectively.
Additionally, HMC's 6.41, 2.82%, and 2.71% trailing 12-month ROCE, ROTA, and ROTC are favorably higher than the negative 65.49%, 19.63%, and 20.77% of NIO, respectively.
Stable dividend payout history
HMC's projected annual dividend of $0.86 translates to a dividend yield of 2.74% on the current price level. Over the past three years, HMC's dividend payouts have grown at a CAGR of 4.1%. The company's four-year average dividend yield is 3.36%.
However, NIO does not pay any dividends.
Assessment
In terms of EV/futures sales, NIO is currently trading at 1.68x, higher than HMC, which is trading at 0.61x. Similarly, NIO's forward P/S multiple of 1.68 is higher than HMC's 0.39.
POWR Rankings
NIO has an overall rating of F, which equates to a strong sell in our proprietary POWR rating system. Conversely, HMC has an overall rating of A, which translates to a strong buy. POWR ratings are calculated by considering 118 different factors, with each factor weighted to an optimal degree.
Our proprietary scoring system also rates each stock against eight distinct categories. HMC has a B rating for stability, in sync with the title's 24-month beta of 0.52. NIO, on the other hand, has an F rating for stability, which is justified by its 24-month beta of 1.17.
HMC has a B grade for quality. Its trailing 12-month operating cash flow and cash per share of $16.04 billion and $17.21 are significantly above the industry averages of $181.73 million and $2.36.
However, NIO has a D rating for quality. Its trailing 12-month operating cash flow of negative $560.53 million compares to the industry average of $181.73 million. Its trailing 12-month cash per share of $1.30 is 44.7% below the industry average of $2.36.
Of the 57 stocks in the auto and vehicle manufacturers industry, NIO is ranked No. 52, while HMC is ranked first.
Beyond what we've stated above, we've also rated both stocks for Sentiment, Momentum, Value, and Growth. Click here to see the NIO rankings. Get all HMC ratings here.
The winner
As the global economy gradually gets back on track, sales of commercial and personal vehicles are expected to soar. Additionally, the electric vehicle (EV) market has proliferated in recent years and is expected to expand over the next decade amid growing EV adoption and government initiatives. Major automakers NIO and HMC stand to benefit significantly from the industry's bright growth prospects.
However, NIO's lackluster finances, poor profitability and weak growth prospects make competitor HMC a better buy now.
Our research shows that the odds of success increase when investing in stocks with an overall strong buy or buy rating. Check out all the top-rated stocks in the car and automaker sector here.
What to do next?
Check out 10 widely held stocks that our proprietary model shows have huge downside potential. Please ensure that none of these "death trap"stocks are hiding in your portfolio:
10 shares for SALE NOW! >
---
HMC shares were unchanged in premarket trading on Monday. Year-to-date, HMC has gained 38.74%, compared to a 15.35% rise in the benchmark S&P 500 over the same period.
---
About the Author: Kritika Sarmah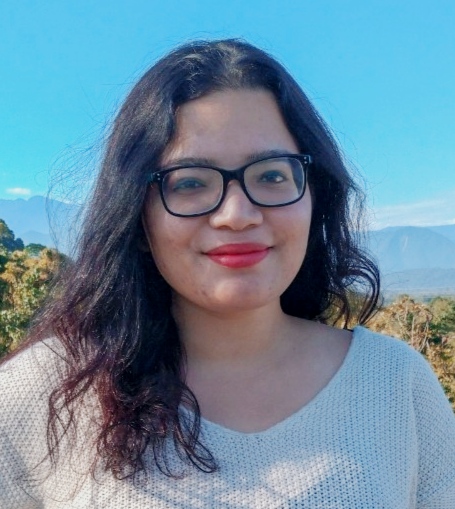 Her interest in risky instruments and her passion for writing made Kritika an analyst and financial journalist. She earned her Bachelor of Commerce degree and is currently pursuing the CFA program. With its fundamental approach, it aims to help investors identify untapped investment opportunities.
More…
The post office NIO Inc. (NIO) v Honda Motor Co. Ltd. (HMC): Which car stock should you buy? appeared first on StockNews.com