Suspected cancer patients wait months for a diagnosis due to hidden waiting lists or fall into a 'black hole' after being referred, England's Patient Champion warns this weekend.
According to Healthwatch England, a committee of the Care Quality Commission, administrative errors, unexplained cancellations and delayed lab reports are among the factors contributing to longer waits.
A recent analysis by the organization found that one in seven patients who had been referred to a specialist for cancer checks by their GP were still waiting to hear the next steps a month after the referral was made.
Even after a referral, Healthwatch said some suspected cancer patients weren't given appointments or weren't properly added to a waitlist, instead falling into what it called a "hole." black".
Healthwatch said the research raised concerns about "hidden" delays in treatment that were not reflected in official figures. The warning comes as NHS services have been hit by a series of strikes, with junior doctors announcing a four-day strike in August on Wednesday. About 819,000 operations, appointments and procedures have been postponed.
Louise Ansari, its chief executive, said: "For cancer patients, any delay in referral and diagnosis can put people's lives at risk. Health officials need to address delays in referral progression, especially for cancer.
She said "poor processes and disjointed communications" can lead to lost referrals. Healthwatch is calling for support from GP teams for timely referrals, better patient communications and referral follow-ups.
In March, a report by the public accounts committee warned that cancer wait times were at their "worst level on record". Latest figures from NHS England show that in May 2023 only 59% of cancer patients received first cancer treatment within two months of an urgent referral to a GP, where the target is 85% .
Healthwatch England's analysis looked at the experiences of 385 patients who were referred for suspected cancer, or who should be referred, in surveys carried out between August and October last year.
He said some patients said they had to "chase" the GP or hospital teams on several occasions. Others have seen referrals denied, blocked or canceled without their knowledge.
Two coroners in England and Wales recently issued warnings to prevent future deaths over delays suffered by deceased cancer patients. This month a coroner wrote to an NHS trust in London warning of a 'missed opportunity' to diagnose and treat a cancer patient who died after three outpatient appointments were canceled .
Alison Hewitt, senior coroner for the City of London, said Peter Harris, 73, died of lung cancer and organ failure after diagnostic results were not "seen and implemented in a timely manner".
Harris underwent a scan in November 2020 at Queen's Hospital in Romford, east London, but despite having suspected cancer, the results were not delivered correctly and outpatient appointments were delayed. cancelled. He later received a terminal diagnosis and died in June 2022.
Hewitt said it was not possible to say whether the death could have been avoided, but there may have been a "lost opportunity" to diagnose and treat lung cancer. The NHS Trust at Barking, Havering and Redbridge University Hospitals said it was sorry Peter Harris did not receive 'the high standard of care to which he was entitled' and had improved its service to 'reduce the risk of this reproduces itself".
In Wales, an inquest last April heard how Maria Shafighian, 59, from Caerphilly, died in November 2020 after an urgent reference was left in a postbox for a month. The Aneurin Bevan University Board of Health, which was responsible for his care, is moving to electronic referrals. The board said on Friday their thoughts are with his family and that they have taken corrective action after an investigation.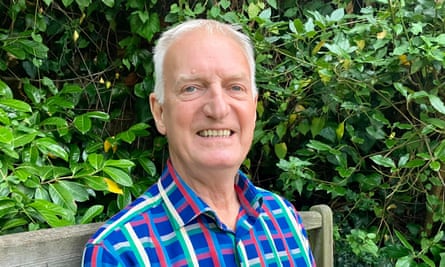 Graham Woolnough, 74, from Ramsgate, Kent, said he first contacted his GP in August 2020 after feeling unwell, and a test showed a high specific antigen reading prostate cancer (PSA), which can be a sign of prostate cancer. He received antibiotics but was not referred. He saw his GP again last September about feeling unwell and was diagnosed two months later with prostate cancer.
Woolnough said he considered he would have had a better result had he been referred after the first date. He said: "My cancer would not have progressed as far as it did, with the result that the treatment now prescribed is more invasive and life changing than it should have been." He has since paid private healthcare for some of his treatments.