Hello dear readers and welcome to the SwitchArcade roundup for July 24, 2023. In today's article, we have some reviews ready for you. First, a look at Gust's remake of Mary's Workshopfollowed by an assessment of the Overcooked-ish maniac mechanics. After that, we have a few new releases to check out. Well, we really only check one. The others are in the naughty box. After that, it's time for new and outgoing sales listings. Let's get to work!
Reviews and mini-views
Atelier Marie Remake: The Alchemist of Salburg ($49.99)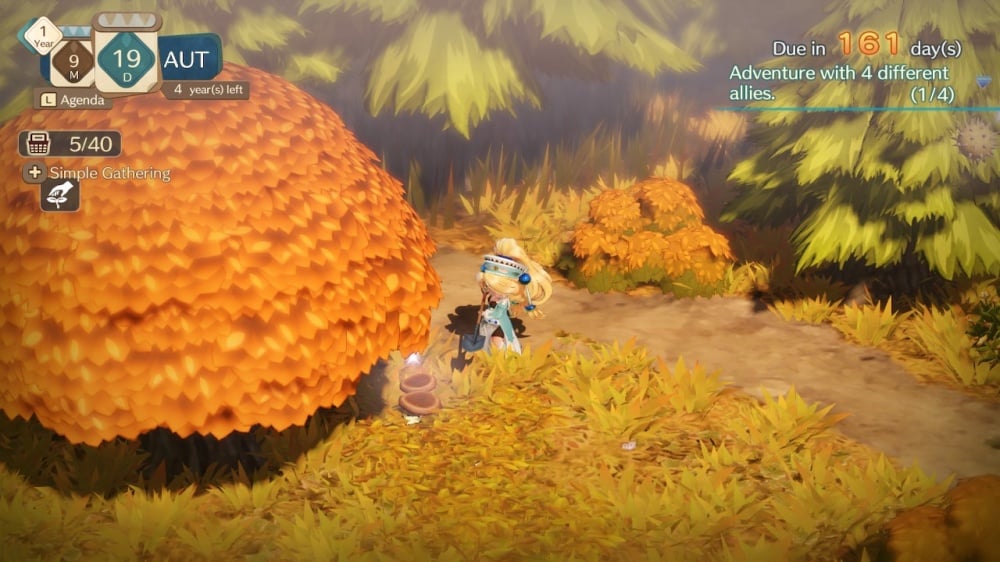 About twenty-six years ago, a brave little Nagano-based publisher named Gust released his last game on Sony's PlayStation console. In his early years, Gust had found only minor success, with the comedy adventure reception house being its best-known version. In the spring of 1997, the company launched the game that would shape its future. Atelier Marie: The Alchemist of Salburg in some ways it followed the trend of the time in being an RPG, but it had its own spin on things due to its heavy integration of crafting mechanics. The game was a relatively big hit for Gust, and it kicked off a series that spanned twenty-five mainline releases, tons of spinoffs, and a wide array of remakes. Although its growth has been slow, it has only gained popularity around the world over time.
The only problem with this worldwide hit is that those of us outside of Japan missed the first five episodes of the series. The first game to be localized was Iris Workshop: Eternal Mana on the PlayStation 2 in 2005. All major games have since been imported, but even remakes of those early games have not left their home market. Well, until now. Atelier Marie Remake: The Alchemist of Salburg is exactly what it says, redoing that first game (well, to be precise, redoing his 1998 More reissue) with a stunning new presentation and some new features. If you buy the luxury digital version, you even get a localized version of the original PlayStation game it's based on.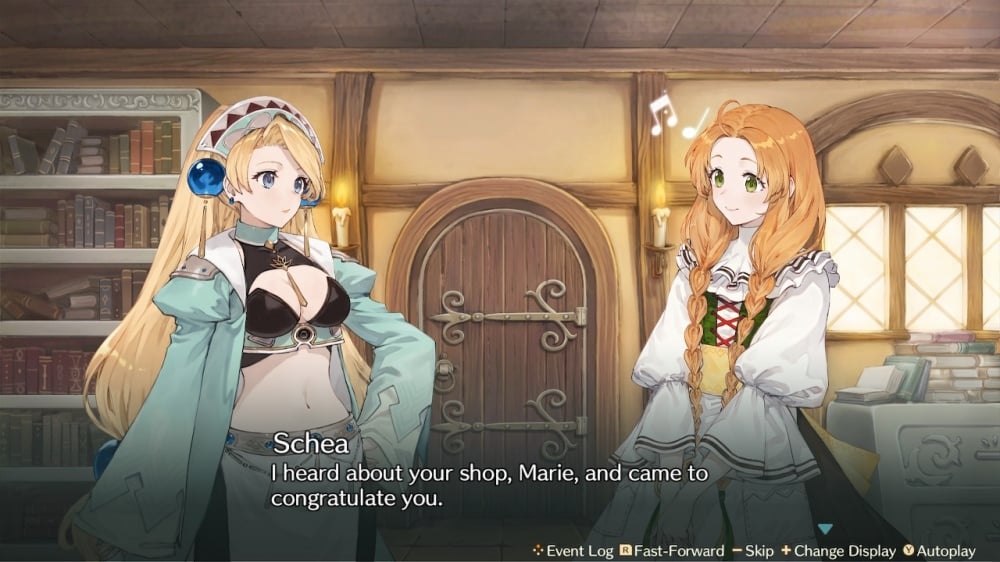 If you've played any of the games in the series, you'll find a surprising amount of familiar stuff here. Gust really nailed the model out of the gate, and I suspect the original would have really turned heads had it been released in the West in its day. If you've only recently joined the series, you might find certain aspects irritating, such as the time limit. That said, one of the new things is giving yourself unlimited time. I would personally recommend against using it on your first playthrough, but the option is there. It's not a very long game by the standards of the series or genre, and you can easily reach the end in a few hours. This means that if you can't get things done to your satisfaction when the time limit runs out, it's short enough to run some extra errands.
It's worth bearing in mind that despite the modern presentation, this is actually a modest 1997 game from a relatively new publisher. The story isn't particularly fancy, the mechanics are quite in prototypical form if you've played more modern entries, and the scope isn't great. But the main loop of the Workshop games, which lets you take on quests, go out to gather ingredients, engage in turn-based battles, and craft items, is there and still just as enjoyable. I find its brevity welcome, as it's an RPG you can play even if you don't have much time or energy for something bigger. It's all very charming, but I guess that's to be expected of this series at this point.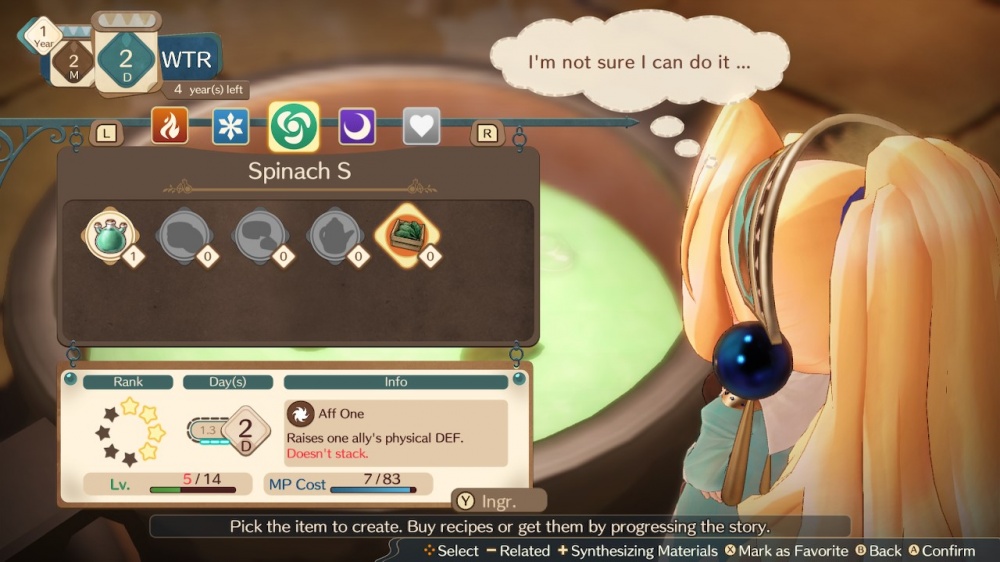 With all that's been said, I don't think Atelier Marie Remake: The Alchemist of Salburg should be the starting point for anyone with the Workshop series of the current year. That's what the Riza games, or maybe Sophia 2, are for. But fans of the series will definitely want to take a look at this game, if only to see how the long-running and beloved franchise got its start. For a game that's over a quarter of a century old, it plays remarkably well. It's also a fantastic choice for those looking for a lighter RPG bite, provided they're willing to put up with a few quirks due to its age.
SwitchArcade Rating: 4/5
Mechanical Maniac ($24.99)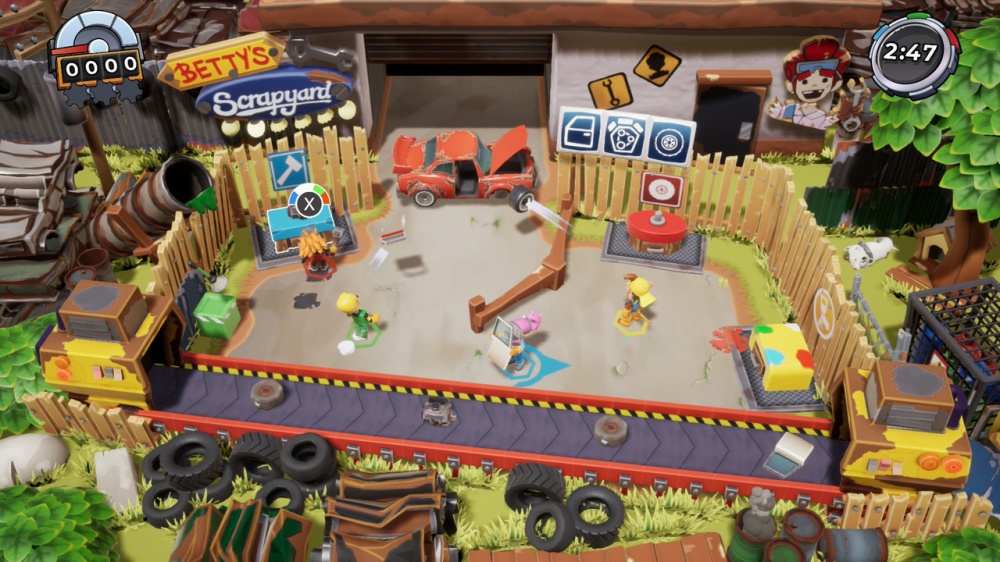 If you have looked at screenshots of maniac mechanics and I thought it sounded a lot like Overcooked but with cars, let me be the first to tell you that you're basically right. There is a lot of Overcooked– inspired games out there, especially on Switch, and they run the gamut in terms of being close to the source. This one is very, very close. It's a good thing if you're looking for more Overcooked in the absence of new entries in this franchise, but that's a bad thing if you're looking for something with real new ideas. About as far as this one goes, there are different types of actions to prepare the pieces. There are a few other little things, but otherwise it's just what it seems.
You have cars to repair, and they will need a number of parts to finish. Take the parts from the conveyor(s), take them to a station to prepare them if necessary, then take them to the car. You can throw in coins as needed, make a little dash, and of course, you're responsible for keeping that floor clean and nice after spilling oil and paint on it. Depending on your performance, you will be rewarded with Gears (needed to open other levels) and points (compare them to others on the leaderboards!). Sometimes you will have to engage in boss battles of some sort. Each stage also has its own layout which can cause problems, and there will sometimes be twists and turns in the middle of the rounds. Well, you know how it works.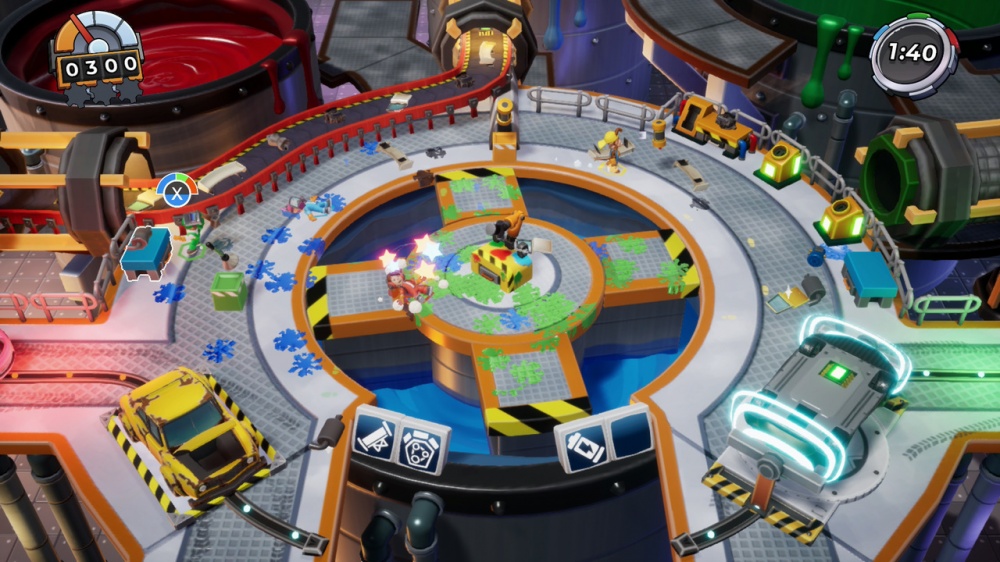 maniac mechanics is primarily aimed at the cooperative multiplayer experience, with support for up to four players via local or online play. As a solo affair, this probably won't satisfy you. Taken as intended, as a multiplayer experience, it's a lot of chaotic fun. I would have a hard time recommending it Overcooked but if you need something similar to this game, and i mean Really similarly, this game ticks all the necessary boxes with enough quality to satisfy.
SwitchArcade Rating: 3.5/5
New releases
Calm Waters ($12.69)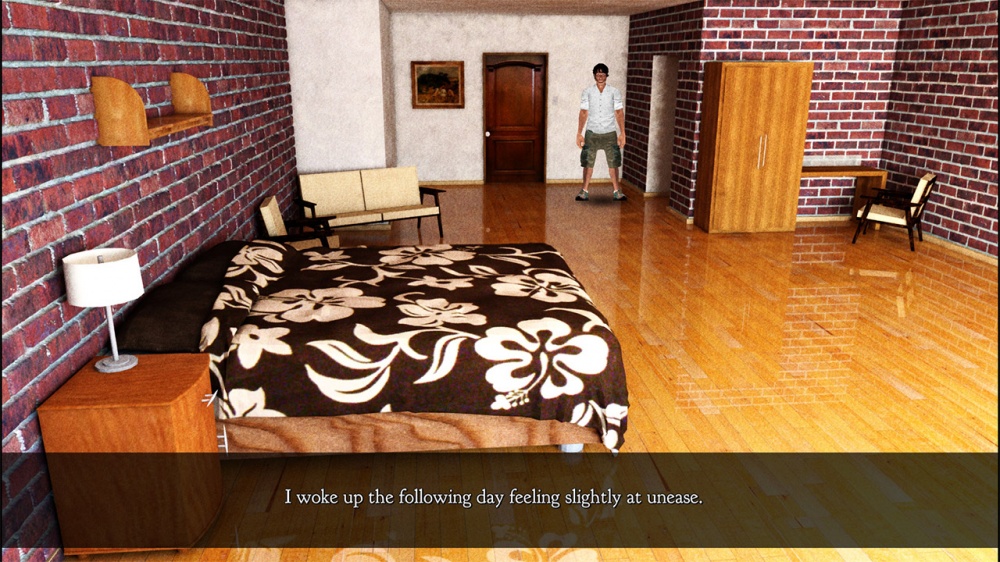 This is a point and click style adventure game about a man on vacation who finds himself in the middle of a mystery. In the small coastal town he decided to visit, people suddenly disappear without a trace. All fingers point to a rather sinister island, and our protagonist and his friends decide to investigate. Something tells me he's going to be in more trouble than expected. Reviews for it were poor on other platforms, but it might just be the flavor you're looking for today.
The group of garbage cans
Animal Farm Parking Lot ($19.99)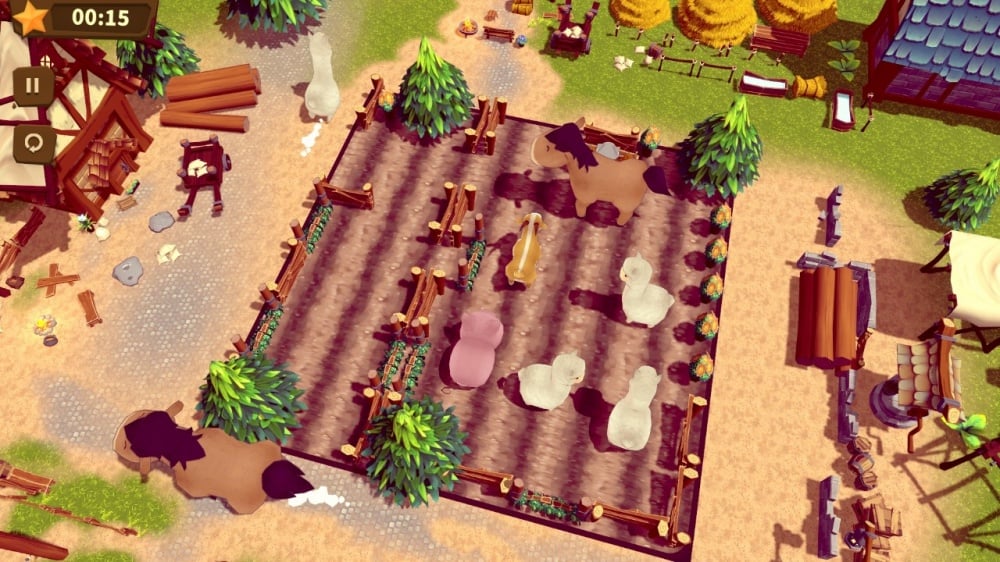 Police Cop Hot Pursuit – Real Car Racing Driving Simulator ($6.99)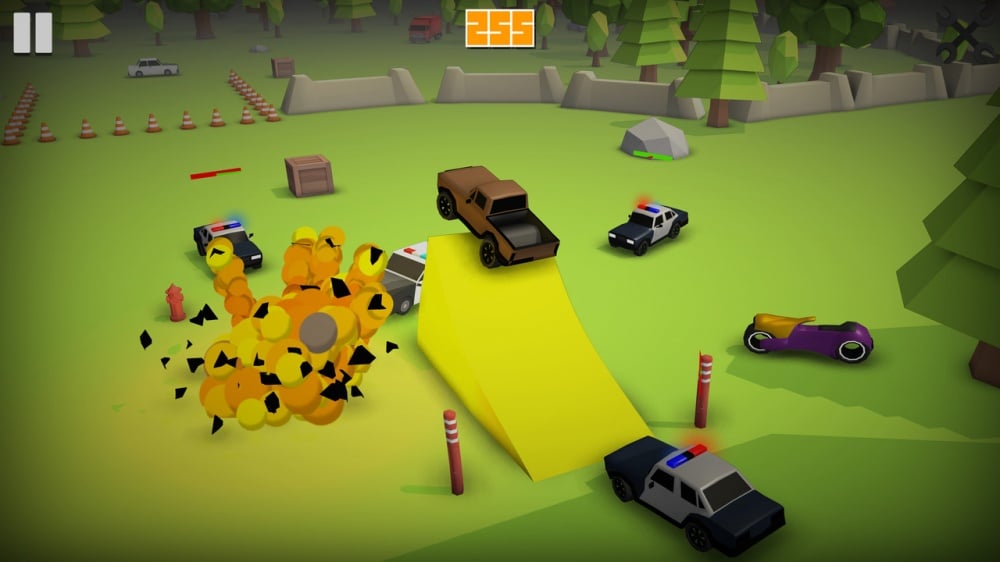 Hospital Doctor – Fix Me Up for KIDS (Boys & Girls) ($8.99)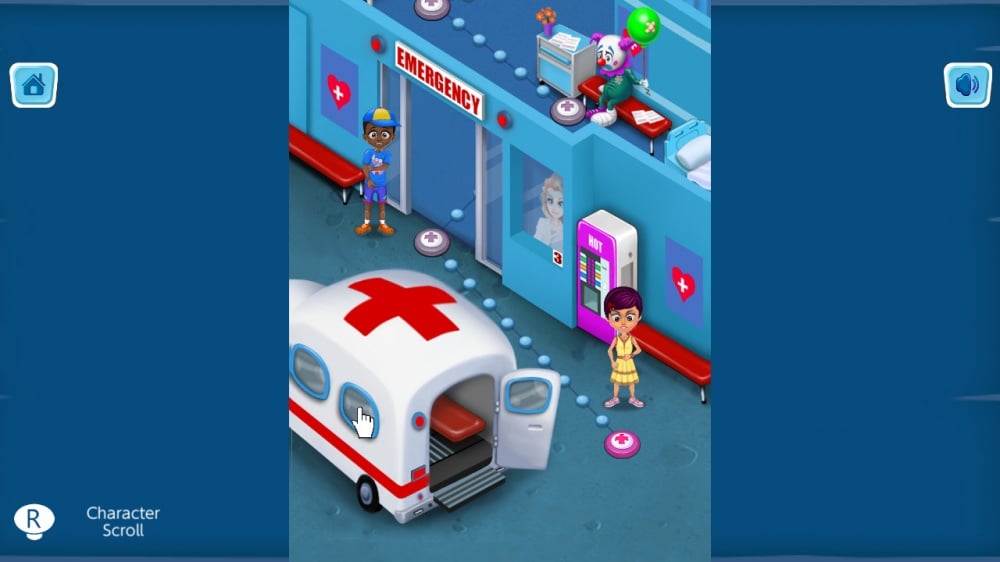 Sales
(North American online store, US prices)
If I was asked to pick a few games to shout out today, I'd go with Nelly Cootalot for fans of adventure games, Sifu for fans of cinematic action games, and Raptor Boyfriend for those who want to kiss a dinosaur. And who doesn't? The main point of interest in the Outbox is Activision Blizzard's latest sale that is ending. Check out these lists yourself, though.
Select New games on sale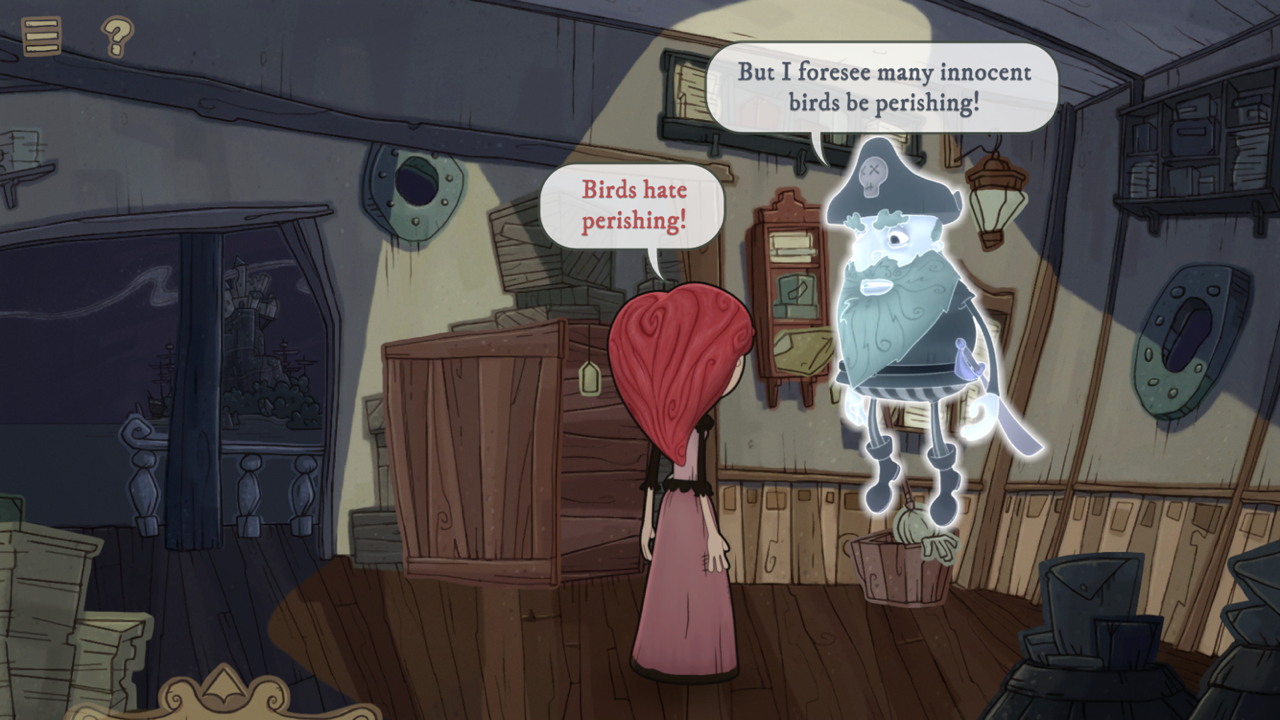 Nelly Cootalot: the poultry fleet ($9.99 from $19.99 until 8/3)
City of lanterns ($10.49 from $14.99 until 8/3)
growth bot ($13.99 from $19.99 until 8/3)
Unforeseen incidents ($13.99 from $19.99 until 8/3)
sound ($13.99 from $19.99 until 8/3)
Desire ($11.24 from $14.99 until 8/3)
Mutropolis ($12.99 from $19.99 until 8/3)
Last Maze: Lost Lucidity ($22.49 from $29.99 until 8/3)
Otoko Cross: Pretty Boys Klondike Solitaire ($4.19 from $6.99 until 8/4)
Bishoujo Battle Mahjong Solitaire ($2.99 ​​from $5.99 until 8/4)
Under the warehouse ($4.19 from $5.99 until 8/4)
Pretty girls getaway ($3.59 from $5.99 until 8/4)
Raptor Boyfriend: A High School Romance ($8.39 from $13.99 until 8/4)
crimson arrows ($7.99 from $19.99 until 8/4)
Drunken Fist 2 zombie hangover ($3.19 from $7.99 until 8/4)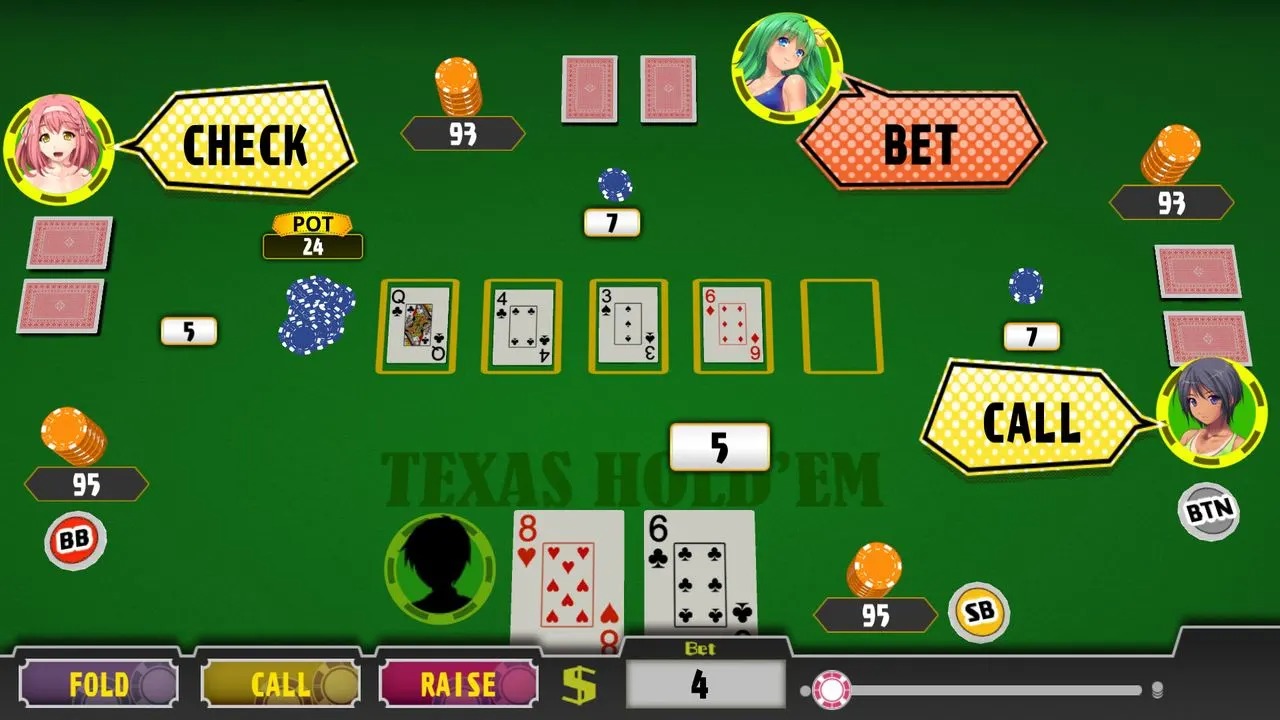 Poker Pretty Girls Battle: Texas Hold'em ($2.99 ​​from $5.99 until 8/4)
Thunder Kid: In Pursuit of the Robot Emperor ($2.39 from $7.99 until 8/4)
Null Mission Thunder Kid II ($2.39 from $7.99 until 8/4)
book quest ($3.49 from $6.99 until 8/4)
Until the last plane ($5.99 from $9.99 until 8/4)
Sifu ($26.79 from $39.99 until 8/5)
fury of dragons ($9.99 from $19.99 until 8/6)
In the dark ($9.99 from $19.99 until 8/6)
Hell's High Harmonizers ($5.99 from $11.99 until 8/7)
darkest tales ($11.99 from $19.99 until 8/7)
Blind Fate: Edo no Yami ($12.49 from $24.99 until 8/7)
Railways ($2.50 from $4.99 until 8/7)
Yuoni stands up ($2.59 from $12.99 until 8/11)
road builder ($4.49 from $8.99 until 8/11)
Sephony ($15.99 from $19.99 until 8/11)
Sales end tomorrow, Tuesday, July 25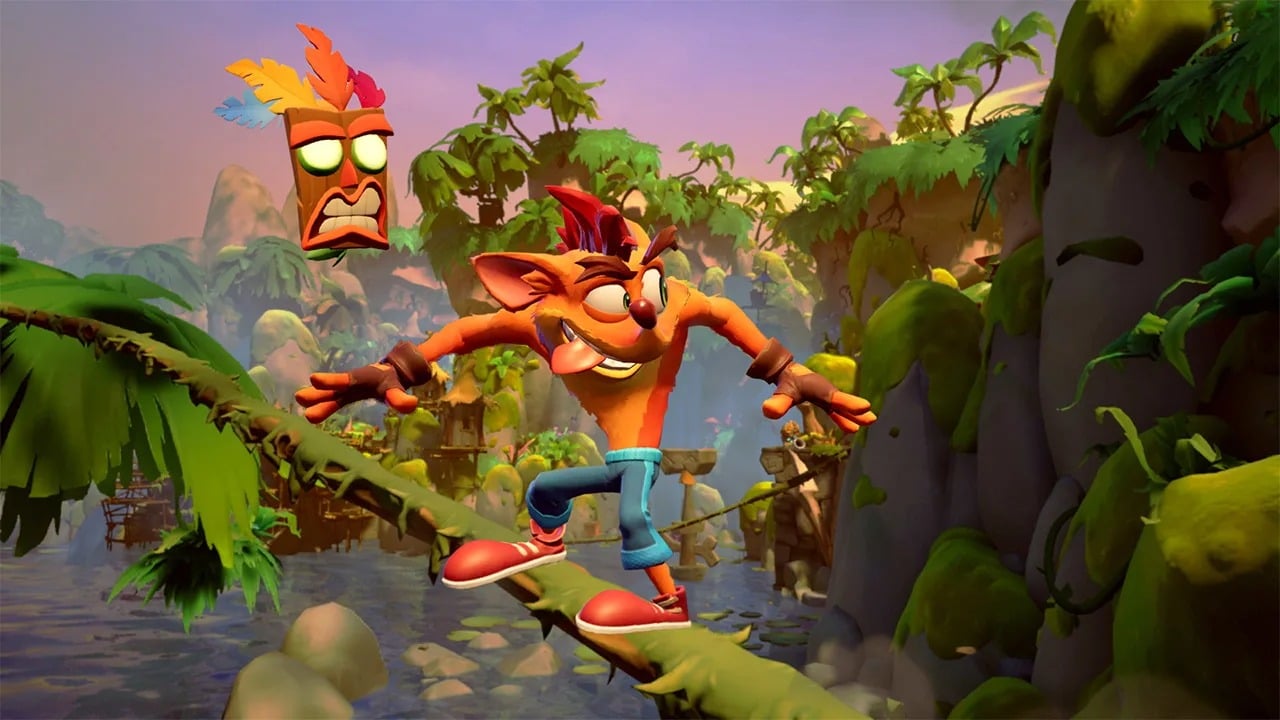 Crash Bandicoot 4 ($19.99 from $39.99 until 7/25)
Crash Bandicoot N.Sane Trilogy ($15.99 from $39.99 until 7/25)
Crash Team Racing nitro fueled ($13.99 from $39.99 until 7/25)
dark deity ($14.99 from $24.99 until 7/25)
Diablo II Resurrected ($13.19 from $39.99 until 7/25)
Diablo III: Eternal Collection ($29.99 from $59.99 until 7/25)
Formula Retro Racing ($1.99 from $14.99 until 7/25)
Funtasia ($3.74 from $14.99 until 7/25)
In my shadow ($6.00 from $12.00 until 7/25)
Jetboard Jousting ($2.49 from $9.99 until 7/25)
LIT: bend light ($4.80 from $8.00 until 7/25)
Monorail stories ($7.49 from $14.99 until 7/25)
Slime Rancher: Plortable Edition ($12.49 from $24.99 until 7/25)
Spyro revived the trilogy ($15.99 from $39.99 until 7/25)
Sunshine mix ($8.99 from $9.99 until 7/25)
Terracotta ($15.99 from $19.99 until 7/25)
Tony Hawk's Pro Skater 1+2 ($15.99 from $39.99 until 7/25)
That's all for today, my friends. We'll be back tomorrow with more new releases, more sales, more reviews, and all the big news coming in the next twenty-four hours. Hope you all have a wonderful Monday, and as always, thanks for reading!