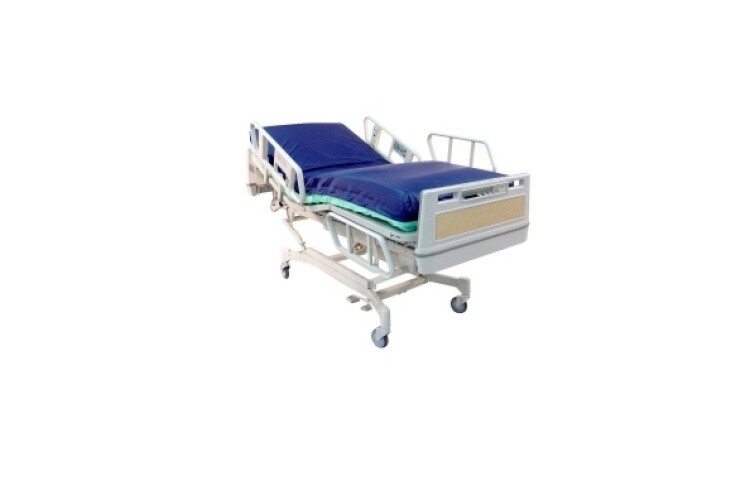 A National Audit Office report today clarifies that only 11 of the programs are actually full hospitals; most are extensions and renovations.
The vagueness of definitions makes it difficult to attribute anything to the government, but the NAO appears to be succeeding.
So far, the government has not gotten good value for money with its New Hospitals Program (NHP), according to the NAO. It has spent £1.1billion and is progressing 'slower than expected'.
The NAO also exposes a lack of transparency in the decision-making process about proposed programs, implying that some hospitals were advanced based on political rather than health priorities.
Projected costs for Cohort 1 and 2 plans have increased by 41% between 2020 and 2023. NHP is trying to contain costs by producing a standardized hospital design – Hospital 2.0 – based on modular components, but this work has been delayed. There have been technical staff shortages and it will not be completed until May 2024. The delays have limited NHP's ability to engage with industry, the NAO.
Additionally, the NAO believes that NHP's "minimum viable product" version of Hospital 2.0, which aims to achieve key goals at the lowest possible cost, may result in hospitals being too small. This is because NHP models hospital size using outdated assumptions, including reliance on wards rather than individual rooms.
The NAO report, Progress with the new hospital programindicates that only 32 of the planned projects will be completed by 2030.
The NHS estate maintenance backlog stands at £10.2billion, the report says for context, and seven entire hospitals are structurally unstable and need urgent replacement due to use autoclaved reinforced aerated concrete (RAAC). Investigations have found 41 buildings in 23 hospital trusts containing the material.
The Department of Health and Social Care (DHSC) created a Health Infrastructure Plan (HIP) in 2019 to modernize the NHS estate. Under the HIP, the DHSC planned 27 new hospital programs by 2030. In October 2020, the government announced an extension of the DHSC plans indicating that 40 new hospitals would be built by 2030. It identified and provided information on the types of improvements in 32 of them. new hospitals, while eight others would be selected later. Along with eight other hospitals that had already been approved for construction by the DHSC and which it did not count towards the 40 new hospital commitment, this meant a total portfolio of 48 hospital programs by 2030. The programs were then divided into five cohorts.
DHSC has established the New Hospital Program (NHP) to achieve this. The program was also tasked with improving the efficiency, quality and standardization of hospital construction – using prefabrication of modular components – and a centralized approach to procurement.
All but one of the 32 new hospital programs detailed in the October 2020 announcement were previously part of a HIP program.

"In response to requests from the NAO, DHSC was unable to document the process originally used to select HIP programs," the report said. "The DHSC, supported by NHS England, used evidence-based criteria to create a shortlist, but then significantly adjusted this shortlist, a part of the process for which no further documentation is available. Failure to document this part of the process is an oversight, which means the NAO has no basis to determine why the DHSC selected these programs. For large investment programs, the NAO expects the government to use clear and defensible criteria to select programs and keep records of its decisions.
Overall, the DHSC has adopted a broad definition of a "new hospital," including: greenfield hospitals; complete reconstructions of existing hospitals; major new buildings on existing sites; and major renovations of existing buildings. Excluding the eight preexisting plans, the NAO's analysis of the 32 new hospitals detailed in October 2020 suggests that only 11 (34%) represented new hospitals, with another 20 meeting other elements of the DHSC definition, while a diet does not meet the definition at all. To address this issue, NHP now intends to split another plan, which involved two hospitals, into two separate plans.
In 2020, the DHSC estimated that it needed between £19.8 and £29.7 billion in capital funding to build 48 hospitals by 2030. This included between £3.7 and £16 billion for the first four years of the program until 2024-25. HM Treasury's decision in the 2020 spending review to provide £3.7billion until 2024-25 meant most major hospital programs would be expected to be delivered towards the end of the decade. In its assessment of options, the DHSC called this "maximum risk and political compromise." This approach would likely result in many projects being built simultaneously, making it harder to find builders and potentially increasing costs, the NAO said.
DHSC reset the program in May 2023, after HM Treasury agreed to an indicative funding envelope and scope. The reset fundamentally changed the content and timing of NHP's programs. Five hospitals made up of RAACs that were not already part of the program will now be rebuilt by 2030 (effectively becoming NHP Cohort 5), and DHSC will also have three approved mental health hospital programs outside of NHP for commitment. However, the completion of eight of the programs announced in 2020 will now be delayed until the 2030s. he used in 2020. »
The NAO says, "So far the government has not gotten value for money from NHPs. It can improve value for money through 2030, but must manage substantial risks, including the risk of building hospitals that are too small and the increased costs resulting from the simultaneous construction of hospitals.
The NAO's recommendations to DHSC, NHS England and wider government include:
announcements regarding major capital programs spanning more than one expenditure review period should fully reflect known uncertainties
DHSC should choose future hospital construction projects transparently and maintain comprehensive records
further clustering of construction projects should be avoided
The NSP should reconsider assumptions that could cause future "minimum viable product" hospitals to be too small.
Gareth Davies, the head of the NAO, said: "The scheme has innovative plans to standardize hospital construction, delivering efficiency gains and quality improvements. However, under the definition used by the government in 2020 , it will now supply 32 rather than 40 new hospitals by 2030.
"So far, delivery has been slower than expected, both for individual programs and for the development of the Hospital 2.0 model, which has delayed program funding decisions.
"There are important lessons for large programs to learn from the New Hospitals program experience to date. These include strengthening the business case process to improve confidence about affordability and delivery dates, and improved transparency for key decisions."
MP Meg Hillier, chair of the House of Commons public accounts committee, said: "English hospitals are in bad shape, after years of underinvestment. Today's NAO report shows the government's sore lack of progress on its pledge to build 40 new hospitals by 2030. It has not even started construction on one of the new hospitals in its second cohort, what he thought were quick wins.
"The Department of Health and Social Care tried to move the goal posts so they could claim they had achieved their goal. Patients and clinicians are going to have to wait much longer than expected for their new hospitals to be completed. »
You have a story? Email news@theconstructionindex.co.uk