I blame the movies for the tense, willful thrill I get at every wedding ceremony I've attended – when the priest or officiant opens the floor to objections, and a few seconds of awkward, semi-amused silence ensue . What a chaotic thrill it must be to speak at this time! I would never, of course, and I've never seen anyone else do it. But in movies, nuptials are meant to be sabotaged more often than not, and by forces more malevolent than the lukewarm British summer. The "Stop the Marriage!" the film is practically its own subgenre. The sparkling and noisy comedy of Nida Manzoor Polite company is a pleasantly unusual addition to its ranks.
The marriage targeted in Manzoor's film is not the victim of romantic discord or envy. Instead, it's the bride's sister who simply thinks it's a bad idea in every way. Martial arts-obsessed London teenager Ria (a charming Priya Kansara) looks up to her older sister, art student Lena (Ritu Arya), seeing them both as rebels against cultural and family convention. When Lena drops out of art school and gets engaged to a seemingly nice and respectable boy, Ria feels downright betrayed. Only one thing for her: to stop the marriage, in an increasingly daredevil way. It's an anarchic but endearing quest, and a wacky wish-fulfillment for any viewer who wanted to advise a loved one against marrying a total rotter, but didn't dare.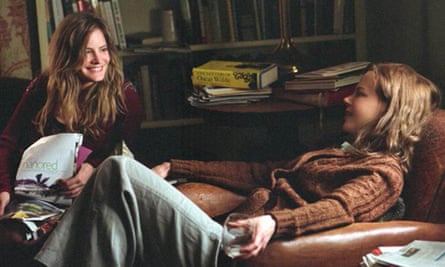 It's the sweetest, funkiest equivalent of Noah Baumbach's vinegary black comedy. Margot at the wedding, in which a quietly calculating Nicole Kidman descends on her sister's wedding weekend on Long Island like an angel of death in a salmon-pink sunhat, determined to bring her doom to everyone. With said sister played by a ferociously surly Jennifer Jason Leigh, it's an equally matched sharp war of words, with Jack Black's schlubby groom caught in the crossfire.
It's the romantic comedy, of course, where marriages are marred with happiest abandon, never more happily than in George Cukor. Philadelphia History, a tiered fruitcake perfectly frosted with a prank where Katharine Hepburn's fragile bride-to-be is so suavely harassed by her ex Cary Grant. The positively Shakespearean air of the all-well-ending-well comedy film is endlessly imitated to this day, and rarely matched.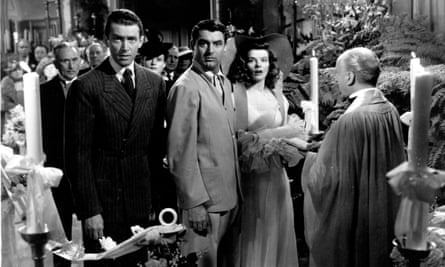 The 1990s were a particularly rich time for such successors. Mike Newell and Richard Curtis are still dynamic Four weddings and a funeral turned the formula upside down by making us guess Who marriage would go awry, while PJ Hogan's smart, surprisingly sharp The wedding of my best friend deserves more credit than it gets for toying with typical genre sympathies. Here, it's an unusually frosty Julia Roberts who's the ex-marauder on the guest list, and all isn't going her way. Entrance and exit (1997) stars Kevin Kline as a groom who ruins his own party by coming out as gay – then a pretty fresh twist on the proceedings, though the heart of Frank Oz's film seems to be with the rejected bride of Joan Cusack, slumped on the side of the road in her whipped cream dress.
More children's films than you might think also culminate in stopping the wedding trope. It's a matter of life and death for mute and ostracized Ariel in Disney's original animated version of The little Mermaidthough she gets her man in the end – unlike Hans Christian Andersen's grittier story. shrek also culminates in the simultaneous breaking of a covenant and a curse. In The princess to be married, Robin Wright's eponymous heroine spends virtually the entire film foiling unwanted wedding plans. In the gayly manic, rather underrated Most Wanted Muppetsan impostor complicates poor Miss Piggy's long-held dream of finally making Kermit an honest frog.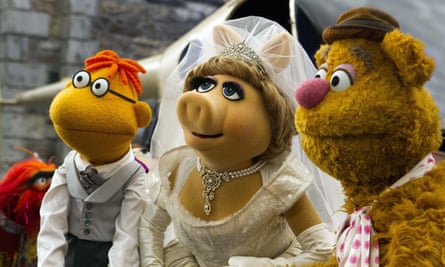 At least none of these marriages turn out to be as bloody as the special day of the avenging bride in Quentin Tarantino. Kill Bill: Vol.me 1or, indeed, the planned monster wedding in the 1930s horror classic THE Bride of Frankenstein, abruptly interrupted by the grief-stricken groom. In two very adult variations on the theme, the wedding continues, but to no avail. The polygamous businessman in the caustically brilliant satire of Ousmane Sembène Xala (Internet Archive) is stricken with erectile dysfunction before he can consummate his third marriage, and while Lars von Trier's wedding ceremony is heartbreaking. Melancholy barely survives the vagaries of depression and sanity, he cannot endure an impending apocalypse. On the other hand, fugitive lovers of The graduationfleeing with uncertainty from a failed marriage on a bus to anywhere, have less to worry about.
All titles are available for rental on multiple platforms, unless otherwise stated.
Also new in streaming and DVD
beautiful Is scared
(Sony)
Hostilely rejected by many and defended by a staunch few, Ari Aster's brilliantly deranged psychological farce has the makings of a classic. cursed movie. Count me among his fans. Following Joaquin Phoenix's bullied male child through a succession of wild, waking nightmares en route to his monstrous mother's funeral is delightfully imagined, at times emotionally lacerating, and consistently, incredibly funny.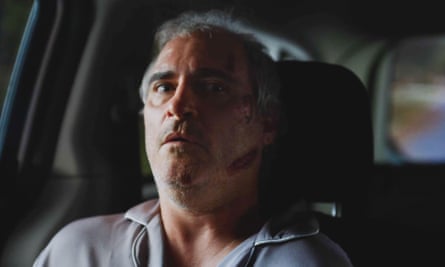 Everybody loves Joan
(Mubi)
French screenwriter and director Céline Devaux debuts an invigorating bittersweet twist on an odd-couple romantic comedy formula. It is carried with sympathetically world-weary aplomb by Blanche Gardin as an independent-minded, career-focused woman on the verge of bankruptcy, whose life is further disrupted when she meets an unstable former schoolmate ( Laurent Lafitte) with its own problems. He doesn't quite save her, or she, him, as Devaux's film pursues more nuanced and delicate human truths.
The Eight Mountains
(Picturehouse)
Winner of last year's Cannes prize that received less attention than it deserved in UK cinemas, Felix van Groeningen and Charlotte Vandermeersch's gracefully mature and moving film eschews hackneyed clichés about male bonding by exploring the enduring and sometimes thorny relationship between two childhood friends – beautifully played as adults by Luca Marinelli and Alessandro Borghi – rooted in the Italian Alps.