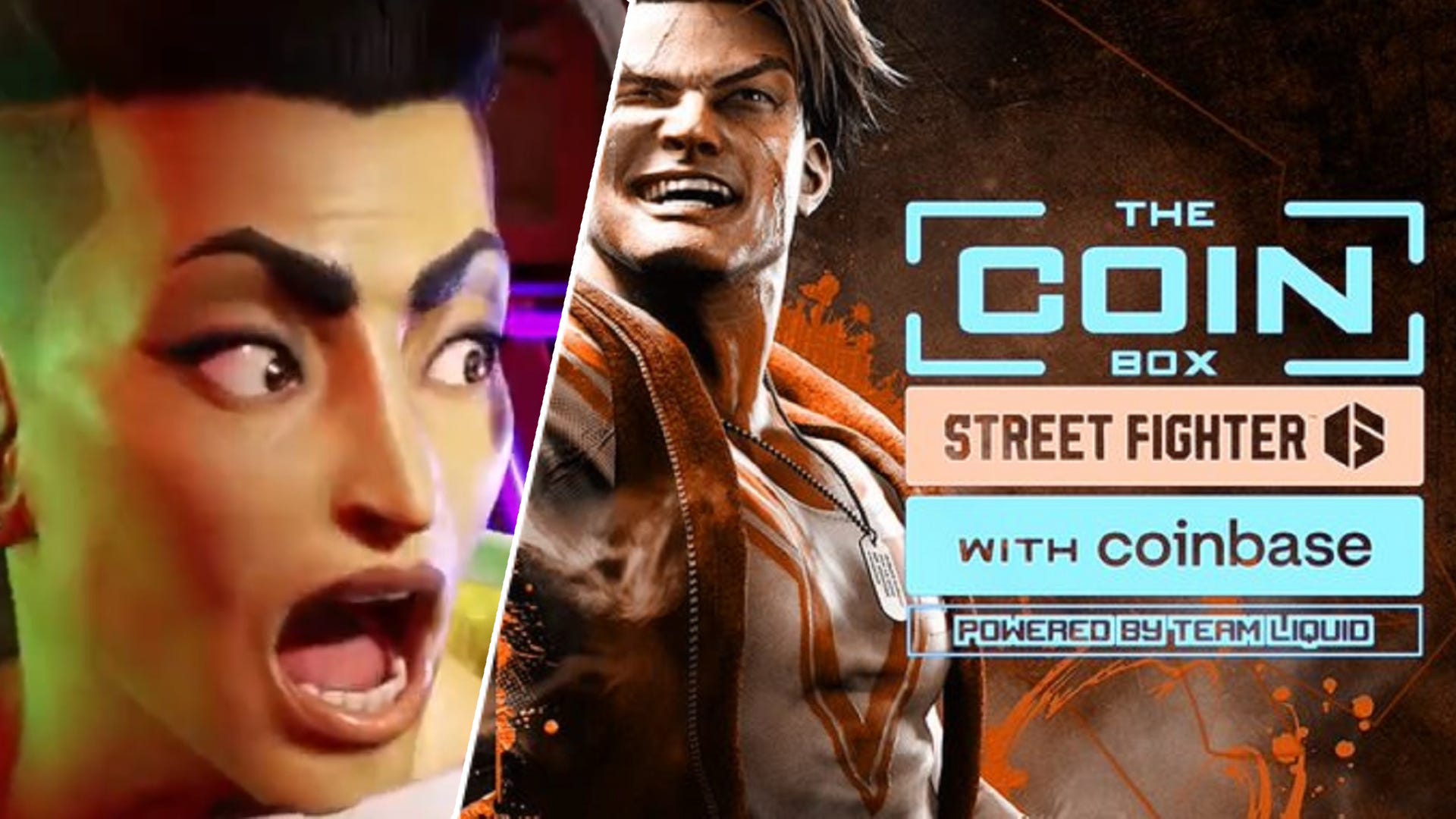 Last night, over 1,000 players signed up for the Coinbox Street Fighter 6 Tournament, hosted and organized by professional Smash Bros player Hungrybox. During this tournament, racial slurs were attributed to two live players during an entire match.
Early guesses were that a hacker bypassed security measures and changed the player's pronoun tags to racial slurs, knowing they would have to be broadcast under the contestants' names. However, after digging into the situation, fingers were pointed at a technical flaw with the software used to automatically pull player information from the tournament list and upload it online. Ultimately, an apology was issued by Hungrybox to Punk and XSpoonX, who were the two players affected.
This technical foul was first dismissed as a joke that both players knew about before the match. Start.gg, the tournament website used to organize the event, allows players to define their own pronouns on the account they use to register for tournaments like Streetbox. The software used by the tournament organizers is intended to analyze streaming player accounts, display accurate information about them, such as their names, Twitter account and pronouns, and display them in streaming.
Somehow, although Punk didn't set any pronouns on his account, this software apparently went back and pulled the pronouns used by another player who participated in an event ago several months. Ignoring this fault, racial slurs were displayed as Punk and XspoonX throughout the game, before being removed.
Punk expressed his frustrations with the situation immediately after the match on Twitter. The first response from Hungrybox, the face of the tournament and unaware of the flaw, was to point out the automatic nature of the software. After acknowledging that Punk has no pronouns at all, let alone racial slurs, this was later blamed on a malicious hacker.
At this point, the situation had caught the attention of the online community, which began to dig into the situation. Rekka, a UK-based Smash Bros tournament organizer and commentator, dug into Start.gg and discovered that the pronouns were taken from a Canadian player called Blacktwins. Why them? it looks like a tournament organizer for the Canadian Heaven's Arena event in July 2022 never closed their match, which was listed as in progress for over 476,000 hours.
For some reason the software used extracted the pronouns from Blacktwins and applied them to both Punk and Spoon. Blacktwins would continue to apologize on Twitter, although he is not at all responsible for the situation.
With the situation appearing to be considered an unfortunate technical error, Hungrybox has publicly stated that the software causing this problem will no longer be used. However, this has done little to dampen criticism, as many believe that someone on the team should have spotted and removed these pronoun tags much earlier. Producer for Tenomedia HonzoGonzoa media company responsible for live streaming various huge fighting game events, was one such person stating, "Yah, Punk is 10,000% justified in any anger he feels, it must have exceeded so many of people to air. A litany of errors that should have immediate accountability and not random guesses about what happened."
The result of all this? Punk said he will no longer participate in Coinbox events in the future. He is rightly frustrated with the situation – picking beacons for yourself like Blacktwin did is one thing – but having them imposed without your consent is quite another matter. On his livestream, Punk would further express his frustrations with those taking the corner from Hungrybox in his livestream.
Hungrybox would end up apologizing in a long thread following the event. He said: "Today was far from perfect. Apart from being the first time that we run a fighter without a platform, I felt that I had failed as an organizer of tournament. I feel like if I had been more familiar with the organization of flow and production, a lot of unfortunate circumstances could have been avoided."
"A lot of it comes down to trying to do it all at once – streaming, TOing, casting, entertainment and production. Whereas in Smash it's something I'm more comfortable with, it was a brand new ball game. In other words – I think I should have more triple checks."
"Instead of assuming the pronouns were a troll/bit, I should have removed them as soon as possible. Also, I should have noticed that the program had a problem before it even showed up on screen. screen. I've become too reliant on automation. @PunkDaGod – this one's on me. Not my staff. Apologies."
They would go on to leave the future of Coinbox fighting game events in the hands of the community and announce their intention to take a step back for a while. While that's a nice feeling, it's like the online fighting game community has a council of elders that can force players out of Hungrybox events in the future. As a popular influencer, he could easily organize packed events with or without the support of some respected gamers. Especially with Street Fighter 6, which has proven to be very popular.
With the future of these particular events in limbo, this event should hopefully stand out as a warning to future organizers to monitor the streams for inappropriate content. It's definitely a tough gig, but there are some slip-ups you have to jump over.
For more Street Fighter 6 articles, check out these parts on Drive Impact is proving to be a nightmare for Street Fighter 6 players, plus Street Fighter 6's modern controls are the best training tool the series has ever had had.