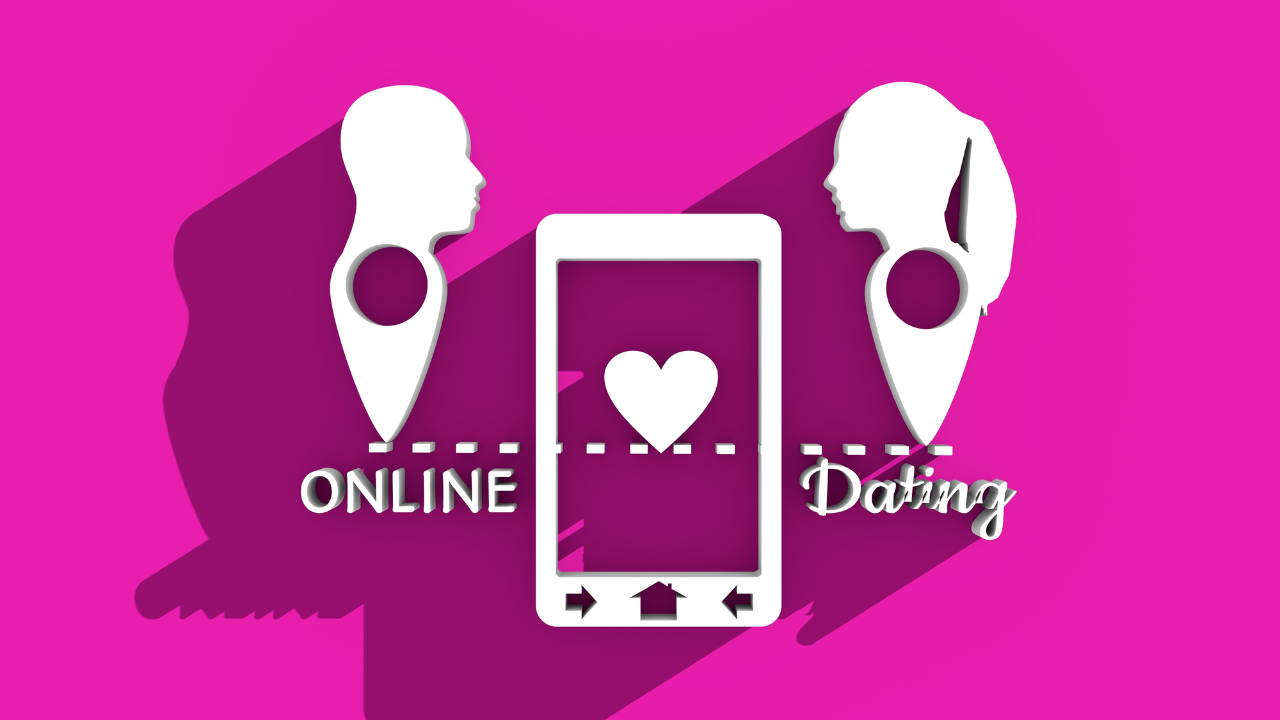 Love comes at the most unexpected moment and those who are lucky enough to experience this wonder capture the happiness of a lifetime. Jhelum and Adi met on QuackQuack and found true love in each other, even though they had no idea that online dating would prove so fateful for them! In an exclusive chat with ETimes Lifestyle, Jhelum and Adi tell us about the stages of online dating and how lucky they crossed paths and sparks flew!
Have you ever thought that you will find love online?
Jhelum: In a word, no. I never thought I could find love online. In fact, I thought no one found love online. People just use dating apps for casual dates. But I was proven wrong, and here I am, a year and a half into the best relationship of my life with the man I met online.
Adi: I mean, I didn't really think about anything like whether I would find love or not. I just signed up to meet new people because I heard a lot about the platform and everyone shared good experiences on the app. Love happened, and I'm glad it did.
What is the difference between online dating and finding love around you?
Jhelum: It's different, in my opinion. Online you have so many options. You can take your time, go through people's profiles, and slowly and intelligently make the decision to partner with the person you feel is the most suitable. But offline, you don't really have that reach.
Adi: There are differences and there are similarities. Online, you're in no rush to commit to anyone you're talking to; it's not even morally wrong to slow things down and not get exclusive until you're sure. But offline, the same will feel like you're dragging the person but not giving them anything solid. In terms of similarity, both online and offline, you eventually find love, and love is the same no matter where you find it.
What are some of the things you don't like about dating online?
Jelum: Ghost. It also happens offline, but it happens more online. It would be so much better if people just said they can't keep chatting anymore because things aren't working out.
Adi: I would say trust people. I know this is a personal issue, but it can be a little hard to trust people until you've met them in person and know them inside out. But I'm glad I trusted Jhelum even though she seemed too good to be true and way out of my league.
Were you showing your perfect side by dating online or texting? Or were you your true self?
Jhelum: I was on my best behavior, but I didn't pretend to be someone I'm not. I think that's how you attract the right kind of people into your life.
Adi: I've been honest about who I am. That doesn't mean I started talking to people like I do with my closest family and friends. I set up my perfect side, but I never changed my core values ​​to impress someone. It would be fooling them to find the perfect match, and I would be fooling myself too. Pretending doesn't work long term.
Can you tell us what your dating bio was about?
Jhelum- "Even if it doesn't work out in the end, if you love me, connect." It's who I am. I believe in trying, otherwise you will never know what might have happened.
Adi: "Adventurous soul. I love to travel. I love trying new things and meeting new people. Let's go!
Is hooking up through online dating apps as exciting as meeting someone in a physical space?
Jelum: Yes. When I met Adi, it was an instant connection. It was so exciting, from the day we started talking to the day we decided to meet and every day after. It's as exciting as hooking up with someone IRL.
Adi: Certainly. Why not? It's the attraction whether it happens online or offline makes no difference. Moreover, online you have the phase of waiting to meet, which makes it even more exciting.
What attracted you to your partner online?
Jhelum: I love traveling and meeting new people. I noticed this similarity between us. Next, his profile picture. He looked very attractive. Those are the two main reasons I played with him.
Adi: Oh, his dp was so damn cute. I know it's superficial, but what can I do? I loved how beautiful she was. That's what attracted me first, then we talked, and I realized that we were fundamentally the same. And above all, I found myself smiling like an idiot every time I spoke to him. I knew that was it. It's the only.
Have you come across fake profiles or fake identities online? Any tips for knowing if a person is real or fake?
Jhelum: I haven't seen any fake profiles. My suggestion is that if your match starts acting like they're already in love after two days of talking, please unpair. They will simply play with your emotions, especially young lovers.
Adi: No. I have not had such an encounter. But maybe that's because I was very careful who I went with. If I didn't see a biography, I would ignore this profile. So I would advise other users to be a little mindful, and that should help them avoid bad experiences.
Was it love at first sight when you two met or did you take your time getting to know your partner?
Jhelum: Attraction first, then love. We didn't want to rush. We were both in a bad relationship before we met and wanted to be sure it was love and not just a rebound.
Adi: We took our time. But I fell in love with her first. Like I told you, I found myself smiling when texting her and blushing like an idiot every time she called. But I never pushed her. I didn't even tell her that I fell in love with her for a long time because I wanted Jhelum to go at her pace and only express her feelings when she started to feel them and not because I had already confessed mine.
Do you think taking risks or a "leap of faith" is very important to get to where you are now?
Jhelum: I'm a big believer in taking risks. Try it. If that doesn't happen, that's fine. You have nothing to lose but a lot to gain. It's so important to take risks in life. Most people don't try because they're afraid of rejection. It's always "What if it doesn't work?" What if it was?
Adi: A leap of faith is all you can do when you fall in love. You give your heart into someone's hands, and all you can do is have faith that they won't crush it. Even if there is a chance they will, take it.