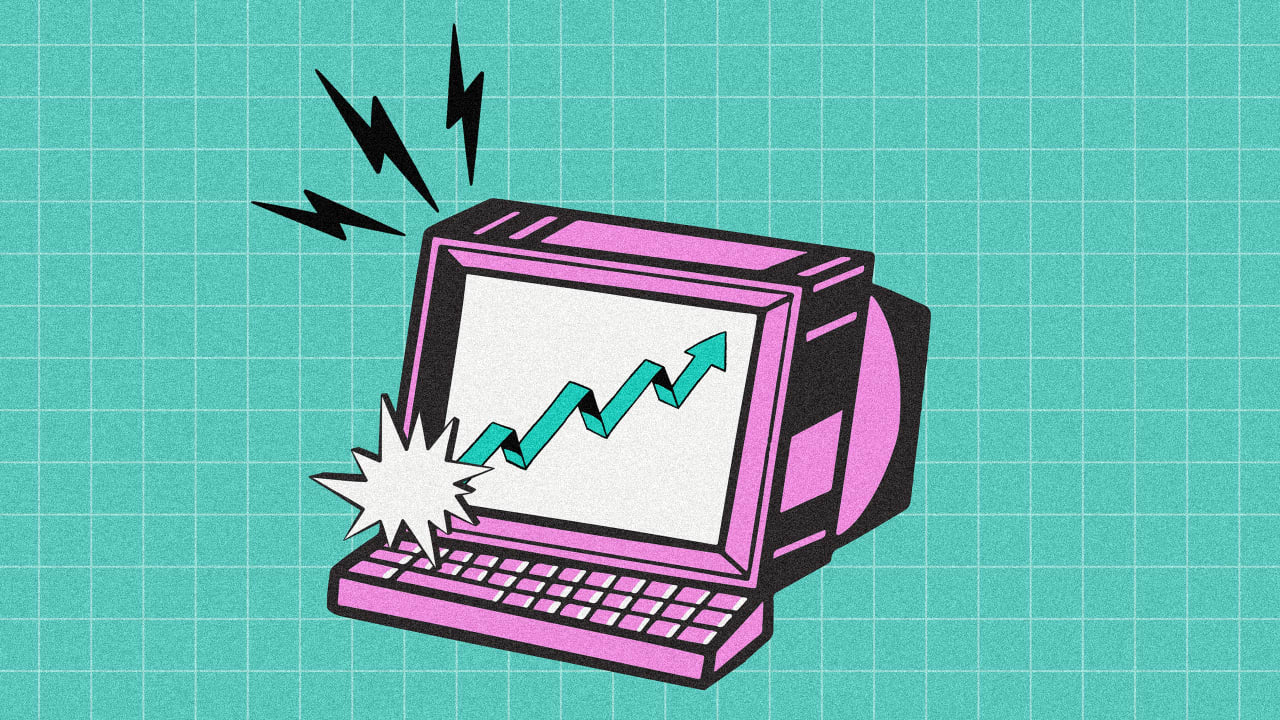 We may see a light at the end of the tunnel when it comes to the stock market. And it's not from an approaching train.
US equities are well up this year; we had good news this week regarding good growth in gross domestic product (GDP); and many people and institutions who had predicted gloom, doom and recession changed their minds.
In fact, we may soon see the bear market, which began after the Standard & Poor's 500 Index hit an all-time high on January 3, 2022, officially come to an end. Which would be good for the millions of us who own stocks.
The conventional wisdom, which I consider reckless, is that the bear market will end the day the S&P closes above its all-time high, which is just under 5% above Thursday's market close.
But while that definition may make historical sense, when you look at a market that has risen nearly $10 trillion in the nine months since hitting a low last October, it certainly looks bullish to me. It doesn't matter what market experts call it.
Another definition of the market that I find difficult to accept involves what I call the 20-20 thesis: a 20% rise from a bottom means we are in a bull market, and a 20% drop % from a high means we are in a bear market. . This seems to me, shall we say, more than a little arbitrary. It makes life easier for people who write about the markets, but it doesn't tell us anything.
To me, a bull market is one in which stock prices are rising, people are optimistic, and the gains feed on themselves. A bear market is one in which prices go down, people are pessimistic, and the downs feed on themselves.
Of course, these things are subjective rather than objective, and we only know them in retrospect. It's a problem if you want to know right away whether we are in a bull or bear market. But that doesn't matter to average retail investors (which include me) – or at least it shouldn't matter.
If you look at some numbers I got from the Wilshire indexes, you'll understand why I say we've been in a bull market since last October. Or at the very least, a bull market.
According to the FT Wilshire Index, the value of the US stock market fell from a high of $52.3 trillion on January 3, 2022 to a low of $37.4 trillion on October 14. But between that low and July 27, the market grew by $9.8 trillion, a 26% increase.
Lately, those of us who follow the financial markets have read, seen and heard (and sometimes written) story after story about stock performance – and how the Dow Jones Industrial Average and the S&P have both set records for decades. consecutive closing days. upper.
Both the stock market and corporate America seem optimistic about things, with the trauma of the COVID-19 plague gradually becoming history rather than current events.
This is why I think you can say that a bull market in equities started on October 12, 2022 (when the S&P and Dow Jones hit their lows) or October 14 (Wilshire low).
Whether you use the S&P, Dow Jones or Wilshire, stocks have been rising for more than nine months since their lows in October.
To me, the higher stock prices, the optimism, the nearly $10 trillion higher market value, and the fact that the gains seem to be feeding on themselves all indicate that we are in a bull market.
Some sophisticated market geeks, like Daniel Wiener, president of Adviser Investments of Newton, Massachusetts, whose recent comments first made me wonder if we were approaching a bull market, have an interesting way of dealing with bullish question.
"The bear market is over," Wiener told me, "but the bull market hasn't started yet."
Of course, predicting the immediate future course of the stock market carries financial and reputational risks. Around the time that almost everyone agrees on something, the market tends to start heading the other way.
That's why I dare not predict when the S&P might close above its all-time high. As far as I can tell, a few days after the publication of this article, the market will start to decline and will not exceed last year's high for months. . . or years. I don't think that's likely – I'm not cutting back on my personal investments – but you never know.
As I write this, the S&P is down just 4.8% from its all-time high, having recovered most of the 24.9% decline between January and October last year.
But if you use an indicator Wiener introduced me to, the S&P Total Return Index, which includes not only S&P stock price changes but also dividends reinvested, it's only down 3%.
Either way, the market has been doing well since October, with the S&P Total Return Index up 28.5% from its low.
I sure hope stocks continue to rise and one day soon we will be bombarded with news and commentary on how the S&P broke last year's record, and we are now in an official bull market .
But whatever you call it, we've been in a rapidly growing market for the past nine months. And it's not a bull.