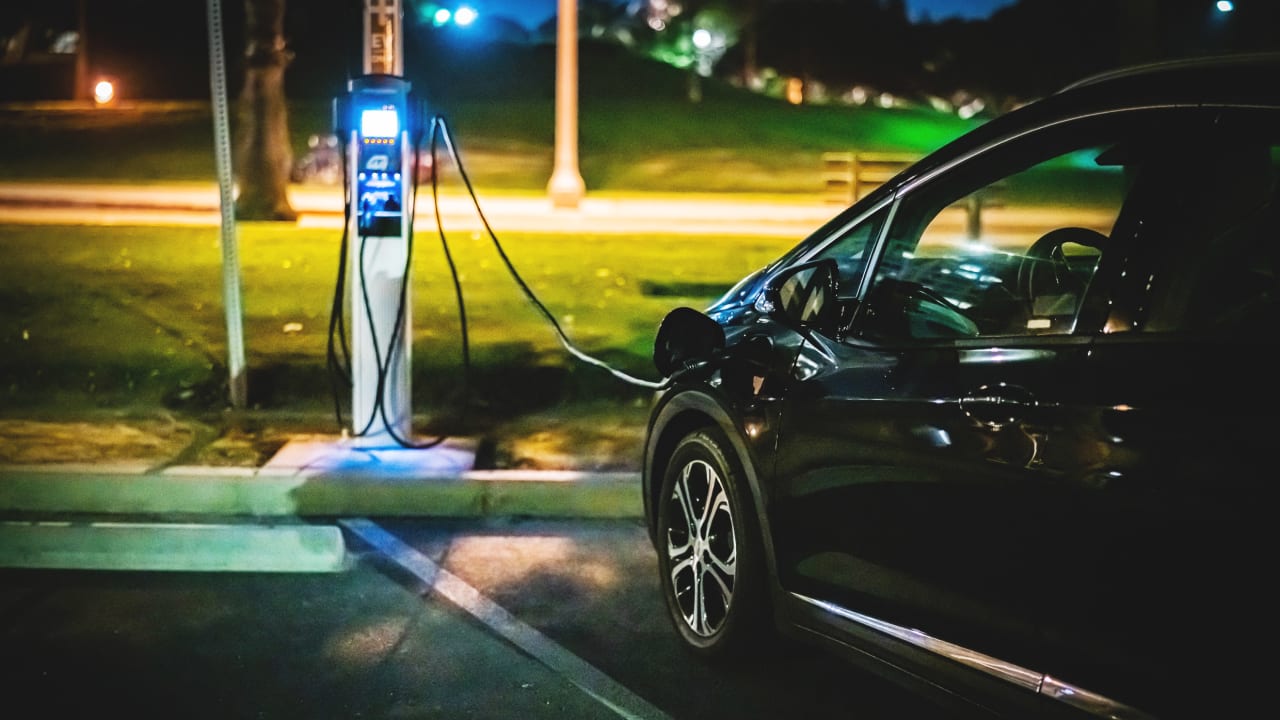 Although they represent only a fraction of the cars and trucks on the road today, many projections – from Wall Street firms, trade groups and automakers themselves – predict an imminent increase in electric vehicles over the of the next decade.
S&P Global estimates that the nearly 2 million electric vehicles currently on US roads will grow to more than 28 million by 2030, when they will account for 40% of all new cars and trucks sold.
The Edison Electric Institute, which represents investor-owned electric utilities, arrived at a similar forecast last year, even before the passage of the federal Inflation Reduction Act, which contained great incentives to drive the adoption of electric vehicles.
This means that tens of thousands of additional public charging stations will have to be built across the country.
But there's a big debate going on in state capitals across the country about who should take the lead role in building them – electric utilities or private companies?
"That's what retailers are here for"
The Charge Ahead Partnership, made up of major fuel retailers, grocery chains, convenience stores, gas stations and other companies considering installing vehicle chargers, argues that private companies, particularly those that sell fuel to motorists for years and are already located in optimal conditions. to serve motorists, are best suited to switching to electric charging stations. And they say they will struggle to compete with monopolistic electric utilities that can build charging infrastructure on the backs of their taxpayers.
"Utilities are actively laying the groundwork to expand their monopoly into this new area of ​​business," said Ryan McKinnon, spokesman for the partnership. "If you're going to drive an electric vehicle, you'll need a reliable network of charging stations. . . . You really want entities to provide that which is good for selling things to people. That's what the retailers are there for.
McKinnon pointed to recent legislation in Oklahoma, Georgia and Texas that places limits on utilities using taxpayer dollars to load networks. In Georgia, for example, legislation passed this year limits utility ownership of charging stations to a single program that allows the state's main electric utility, Georgia Power, to provide chargers in remote areas. and rural areas, with private retailers offering a right of first refusal.
"This will ensure that taxpayer funds only subsidize electric vehicle charging operations in areas where private industry cannot operate," the Charge Ahead Partnership said in a press release last month.
But other states, like Minnesota and Colorado, have taken or are considering steps in the opposite direction. Proposed budget language that would allow utilities to charge ratepayers for electric vehicle charging infrastructure has also been criticized in Ohio.
And in Florida, the nation's largest utility, Florida Power & Light, is building hundreds of chargers over the objection of critics like former Jacksonville mayor John Peyton, chairman of GATE Petroleum, which owns gas stations and convenience stores in Florida, Georgia and the United States. Carolinas. Peyton argued in a Florida Times-Union column that "no private company would spend $100,000 or more installing EV chargers knowing that some of the most powerful monopolies in the state can undermine them, using your taxpayer funds."
A global approach "
Some proponents argue, however, that there could be a place for utility-owned charging, as electric vehicles have long been a chicken-and-egg problem. Mass adoption is unlikely until drivers are comfortable knowing they can always find a charger. And companies aren't likely to build chargers until there's a critical mass of electric vehicles to help them recoup their investment plus a profit.
Katherine Stainken, vice president of policy at the Coalition for Electrification, a nonpartisan nonprofit that advocates for widespread adoption of electric vehicles, said there was too much variation between states and markets to exclude options such as utility ownership. She characterized the debate over who should own charging networks as the "growing pains" of a fledgling industry.
"We support a sort of holistic approach," she said. "There are a lot of different factors here."
Stainken added that for-profit companies might not be able to meet the needs of, for example, low-income apartment complexes, or cases in which no hosts show up to install a charging station in the under the National Electric Vehicle Infrastructure (NEVI) program, which makes billions of federal dollars available to states to bolster charging infrastructure.
"If there are areas where no site host shows up, and the utility is the only one. . . I don't think we would want to say 'Forget it,'" she said.
The Edison Electric Institute also said the coming ramp-up of electric vehicles requires a "comprehensive approach".
"Nobody today is preventing private sector players from investing in electric vehicle charging, and the idea that some stakeholders are trying to prevent electricity companies from building electric vehicle charging infrastructure is insane," said Kellen Schefter, the institute's senior director of electric transportation. "Utilities are well positioned to make targeted and strategic investments in electric vehicle charging infrastructure that will benefit the entire community and accelerate the adoption of electric vehicles. U.S. electric utilities have proven expertise and decades of experience in deploying and maintaining safe, affordable, and reliable electrical infrastructure.
Charging on demand
Beyond who builds and owns the Chargers, however, there are other thorny issues to unravel.
According to Angela Holland, president of the Georgia Association of Convenience Stores, which has backed Georgia's new law limiting utility ownership of chargers, one of the most pressing concerns is the amount that private companies that install chargers pay for the 'electricity.
"One of the other things we've asked for is that our utility friends come up with an EV charging rate," Holland said. "You can't go to market with a product and not know whether you're going to make money or not."
In neighboring Alabama, Alabama Power (which, like Georgia Power, is part of Southern Company) offers a special rate to commercial and industrial customers for public electric vehicle charging stations. Electricity consumption for charging is metered separately from other uses on site.
This is crucial because in many utility billing frameworks, commercial and industrial customers often pay a power charge based on the maximum amount of electricity they use at any given time, typically measured over a 15 hour interval. or 30 minutes. The charge is intended to compensate a power company for maintaining generation and transmission capacity to meet this peak demand, even though it will not be used all the time.
"Demand fees are intended to help (electric service providers) keep electrical systems appropriately sized, efficient and more affordable for all consumers," says a 2021 report led by the National Association of Utility Managers. energy which examined demand charges and electric vehicle charging in Arizona, Colorado, Idaho, Montana, Nevada, New Mexico, Utah and Wyoming.
Electric vehicle charging infrastructure, however, "has relatively unique power demands, with high power capacity required for rapid charging, but relatively low amounts of energy consumed per charge," the report says, noting that demand charges "are an element that can prevent [direct current fast-charging] station hosts to profit from EV charging services. »
The city of Derry, New Hampshire, unplugged its four free electric charging stations in municipal parking lots in 2021 after its utility instituted demand fees and caused prices to spike, officials wrote to the commission. state public services.
McKinnon, the Charge Ahead Partnership spokesperson, gave the example of a company installing a 150-kilowatt charger with four ports, the minimum standard in the federal government's NEVI program.
"You're not going to have a ton of usage right away. But as soon as someone uses it, they're probably going to set the new peak usage for the month," he said. no specific rate…. We're just saying we'll choose a fair rate.Low usage and high demand fees, he added, "kill the financial incentive" for companies to install chargers.
---
This article originally appeared on Stateline.